Internet
11-Year-Old Brings Joy To Seniors With and#039;Three Wishesand#039; Project
11-Year-Old Brings Joy To Seniors With 'Three Wishes' Project
February 2, 2019

11-year-old Ruby Kate spends a lot of time at nursing homes in Harrison, Arkansas, where her mother works as a nurse.

While there, Ruby Kate learned that many of the residents had little financial means. They are allotted $40 per month for "extras" – anything not covered under room and board.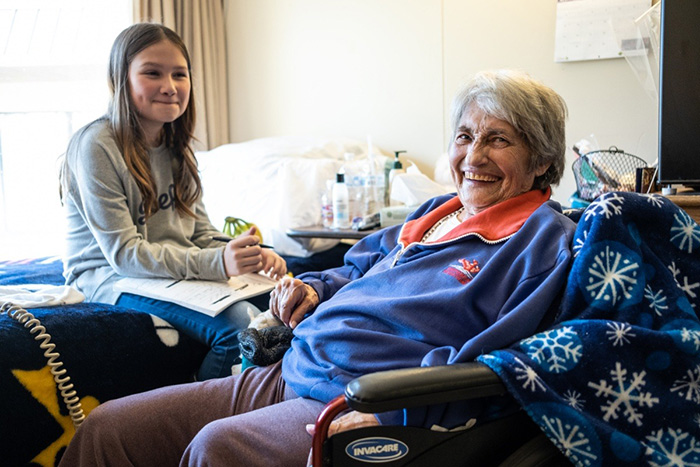 Credit: GoFundMe.com

Ruby Kate recalls the moment that sparked her project:

"One day as my mom and I were leaving the nursing home, a patient named Pearl was glued to the exit doors staring for a long time at something. I figured whatever it was must be pretty exciting because I hadn't seen anything exciting all day. So I hurried to catch up to her before whatever this was disappeared. I thought maybe it was a baby bird? A wreck in the parking lot? Ambulance?

I get up there and there is a normal dog being led out on a leash to a car by a normal lady. That was it! Boring. I asked her what was going on and she said that was her dog of 12ish years. The dog had come to visit for the day and she was staring at the door because she didn't know the next time she would see her dog again.

Pearl's face was so sad. I thought of all the things in this world Pearl could have, she would probably just ask for more visits with her dog. I know it costs $12 for a pet sitter/visit. I'm eleven and I have enough money saved in my piggy bank to get Pearl a few visits with her dog."

She wanted to help, so she started a project and Facebook page called "Three Wishes for Ruby's Residents."

Her mother, Amanda, helped her set up a GoFundMe page to help pay for the wishes.

Ruby Kate grabbed a notebook and went from room to room asking residents, "If you could have three wishes, what would they be?"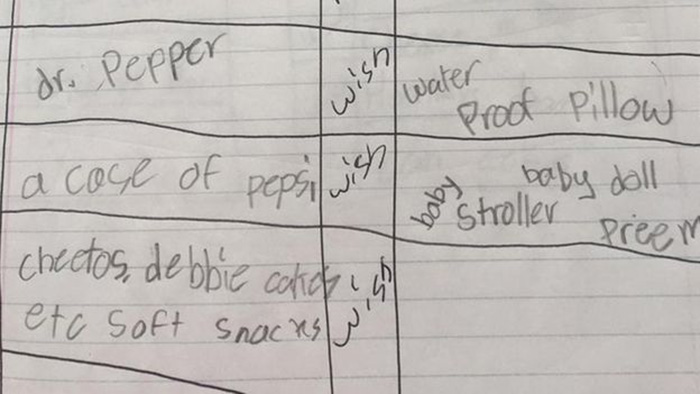 Courtesy Amanda Milford Chitsey

The answers surprised Ruby Kate and her mom.

The residents didn't want anything big. Rather they requested fresh fruit, clothes that fit, haircuts and books to name a few.

"I had known some of these patients 20 years," Amanda told CNN. "They told her things they would've never told me because she was a child."

"I have known one resident for 18 years. He asked for some pants that fit him properly. It broke me that I hadn't realized."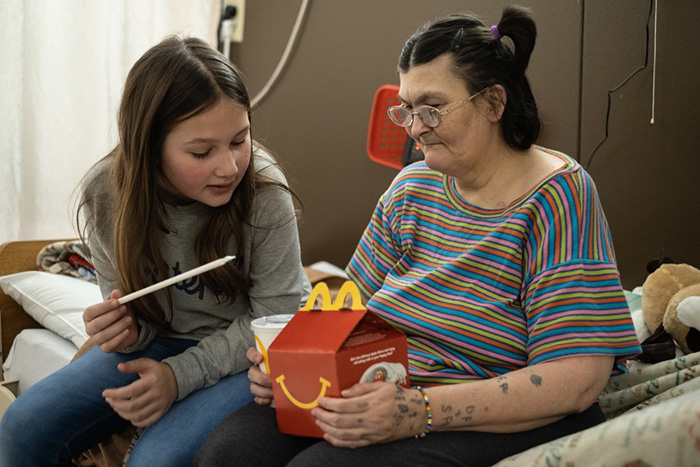 Credit: GoFundMe.com

So far, Ruby Kate's GoFundMe page has raised more than $75,000 for residents in five nursing homes in Arkansas.

"With the money we've raised through the GoFundMe, we've been able to provide pet food, clothing, shoes, phones, corrective hearing devices, and a lot of other stuff that people asked for in their Three Wishes," said Ruby Kate. "My ultimate goal is just to make elderly people happy."
Please consider making a donation to Sunny Skyz and help our mission to make the world a better place.