Internet
11-Year-Old Saves Man Twice His Weight From Drowning At Bottom Of Pool
11-Year-Old Saves Man Twice His Weight From Drowning At Bottom Of Pool
January 4, 2019

An 11-year-old boy is being hailed as a hero for pulling an unconscious 34-year-old man from the bottom of a swimming pool in an incident police are calling "amazing."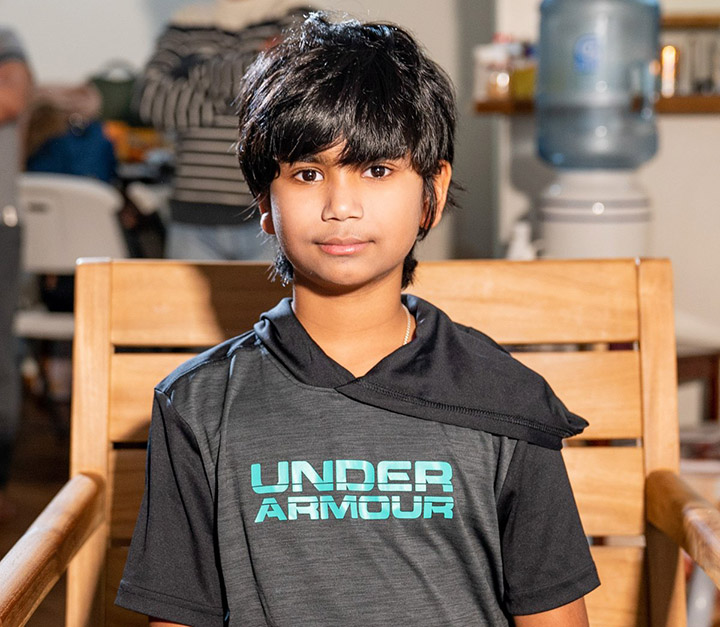 Credit: Eagan Police Department / Twitter

70 pound Advaik Nandikotkur was with his mother and uncle at their apartment complex's swimming pool in Eagan, Minnesota, when the man wandered into the deep end and became unresponsive.

The 170 pound man was in the deep end, about eight feet down, floating with his hands stretched out and his mouth and eyes wide open.

Knowing her son had recently completed a swim class and that there was no time to call for help, Advaik's mother encouraged him to jump in.

"I saw him go to the bottom of the pool and collect rings and come up. That just flashed in my mind," she said. "Advaik understood the situation. There was an emergency."

Advaik said he initially thought the man was probably too heavy for him to save, but he jumped in anyway.

Advaik swam down, grabbed the man's wrist and pulled him to the surface.

Advaik's uncle and other adults helped pull the man out of the pool and administered CPR. After about three minutes, the man regained consciousness and was treated by emergency responders.

"This kid is pretty amazing," the Eagan Police Department wrote on Twitter.

"I have never seen anything like this," said Eagan Officer Aaron Machtemes. "A child saving an adult from drowning is something I never even considered. He's a typical 11-year-old boy. He's very quiet. But when the time was right he jumped in and did what he needed to do."

Police told CNN the man has made a full recovery.
Please consider making a donation to Sunny Skyz and help our mission to make the world a better place.