Latest
50 Cent's Instagram Account Disabled for Being Mistaken as Part of Chinese Hacker Gang
By
|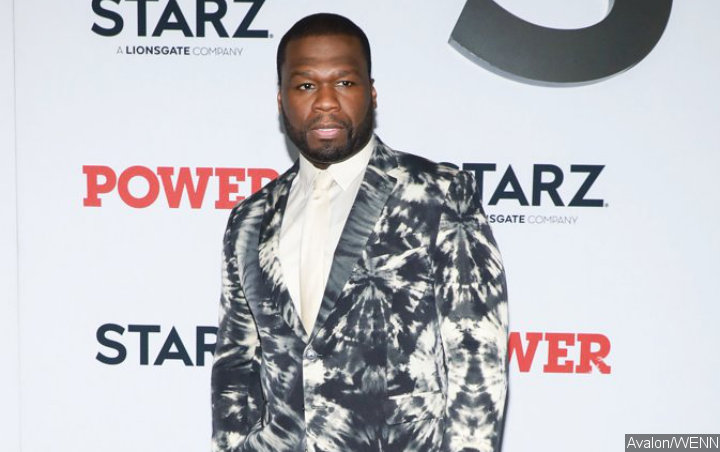 After his account suddenly gets deactivated, the 'Power' star takes to Twitter to share an article about social media platform's attempt to block the Chinese hacker gang known as the 50 Cent Army.
AceShowbiz –
50 Cent, who has earned his title as one of the most notorious online trolls, recently got his Instagram account deactivated. While some have been speculating that the rapper's constant bullying has caused him to lose control over his account, there's apparently another reason why his page has disappeared.
As noted by the 44-year-old himself on Twitter, there's a notorious Chinese hacker gang which shares the same name with him and that social media platforms, like the micro-blogging service, are attempting to block the gang, known as 50 Cent Army. The way Fif pointed it out on his tweets suggested that his account might be mistakenly thought as a part of the Chinese hacker gang.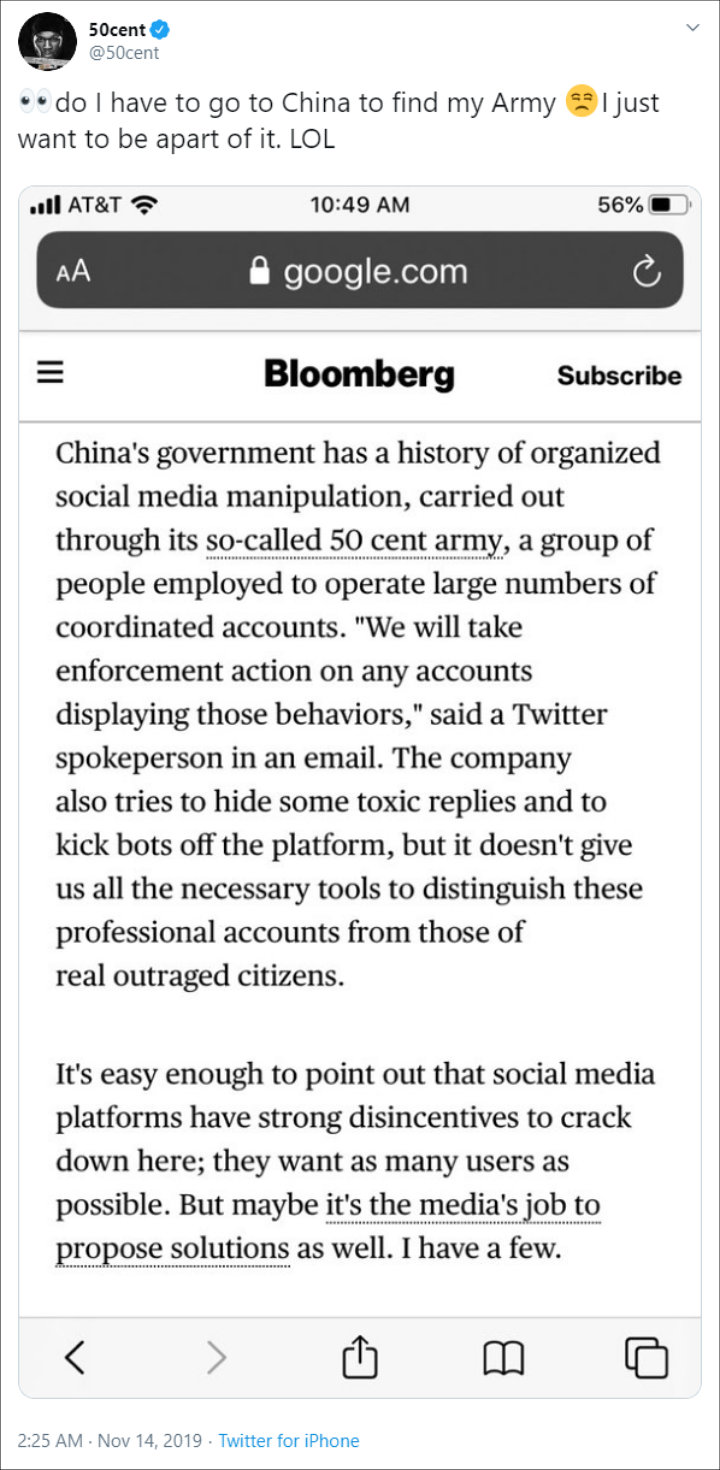 "What is this s**t, I'm trying to find my army," he tweeted along with a screengrab of an article about the 50 Cent Army. "do I have to go to China to find my Army … I just want to be apart of it. LOL," he wrote in another post, adding an unamused face emoji.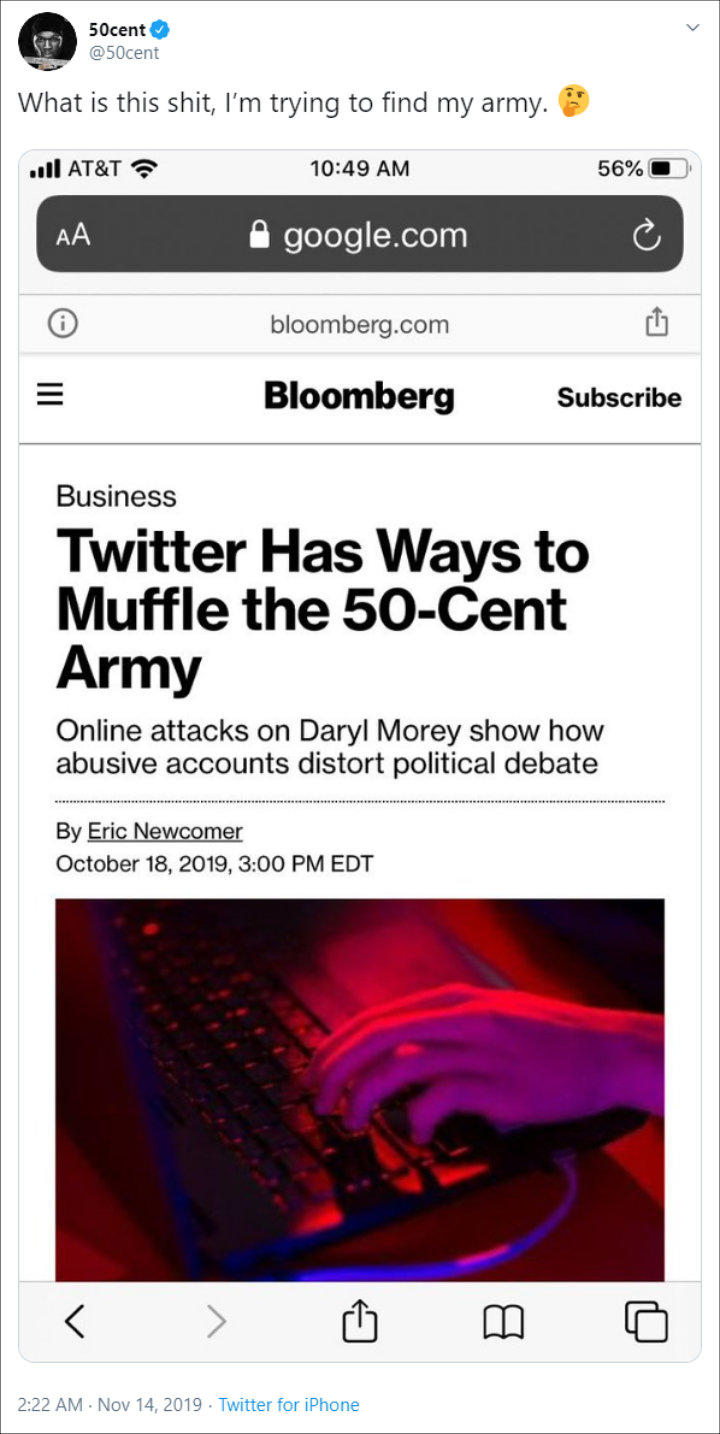 Shortly after 50 Cent's Instagram account disappeared on Wednesday, November 13, he posted some random messages on Twitter. One of them was aimed at "Power" star Naturi Naughton as he posted a meme comparing her to freakishly-muscled Goro from "Mortal Kombat". It was a picture of the actress with her fierce ponytail put next to the video game character who has a bald head with a high ponytail.
It was the second time he made fun of Naughton. The first time he did it, the actress reacted and called him "mean." "Don't I make you look good every Sunday night?" she said, referring to her role on his Starz hit drama series.
"Yes you do a great job on the show @naturi4real. I'm sorry if I hurt your feelings," he apologized back then. However, he didn't take down his insensitive post despite regretting it and didn't seem to have any intention to stop mocking her.
Next article


'American Idol' Alum Phillip Phillips Gives This Unique Name to Newborn First Child