Internet
86-Year-Old Woman Spends Stimulus Check Building A Front Yard and#039;Zooand#039; To Make People Happy
86-Year-Old Woman Spends Stimulus Check Building A Front Yard 'Zoo' To Make People Happy
June 23, 2020

A woman in Pawtucket, Rhode Island, created a "zoo" in her front yard to lift people's spirits.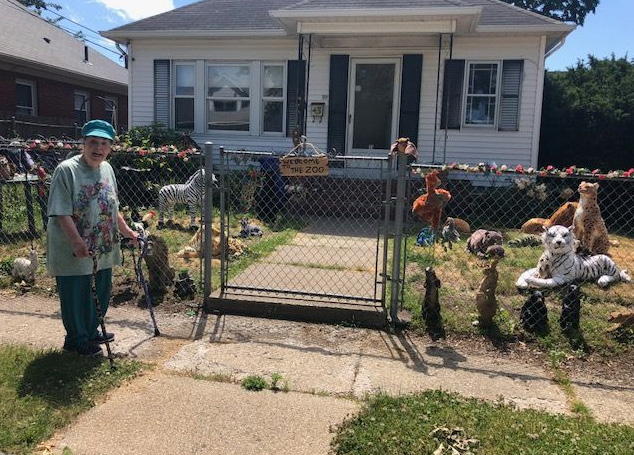 Credit: WJAR

Nancy Connor, 86, says she used every penny of her stimulus money to build the stuffed animal zoo.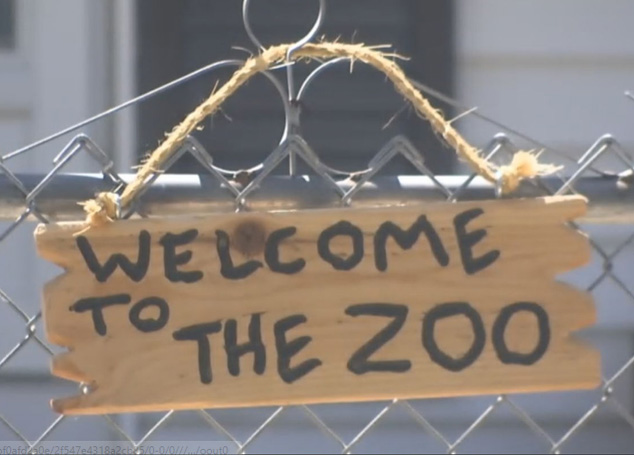 Credit: WJAR

"I went through World War II which was tough but it's nothing like what's happening now everything is so sad," Connor told WJAR. "People are walking up and down the street looking very sad and I thought well what can I do? I'm handicapped. I can't go out there and do anything, but people love animals."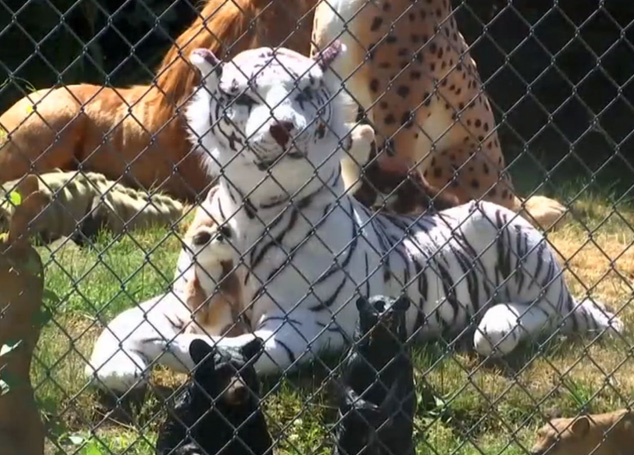 Credit: WJAR

Connor said she started building the zoo on her lawn last week with the help of a local firefighter who lives on her street.

Ever since, people have come to see.

"Many, many they come every day," said Connor. "They come by, they walk and point, and the kids smile it's worth all the effort I've put into it because everybody looks happy that comes by."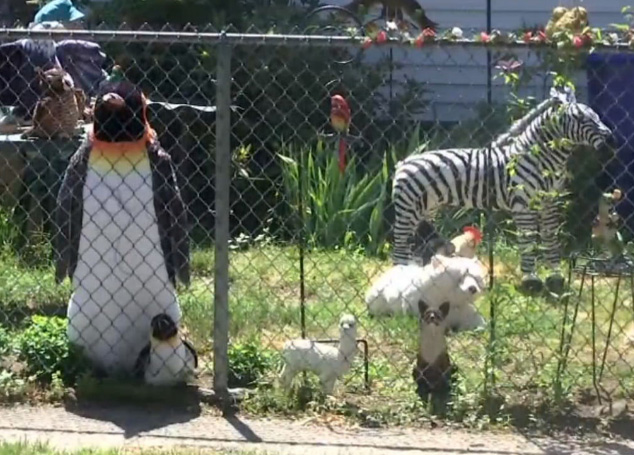 Credit: WJAR

Connor said she could've spent her stimulus check on herself, but her zoo is priceless.

"It's worth everything. It makes me happy to see people happy again, even if it's only for a couple of minutes."
Please consider making a donation to Sunny Skyz and help our mission to make the world a better place.