Latest
'90 Day Fiance' Star Jay Smith Fuels Girlfriend's Pregnancy Rumors With Sonogram Pic
By
|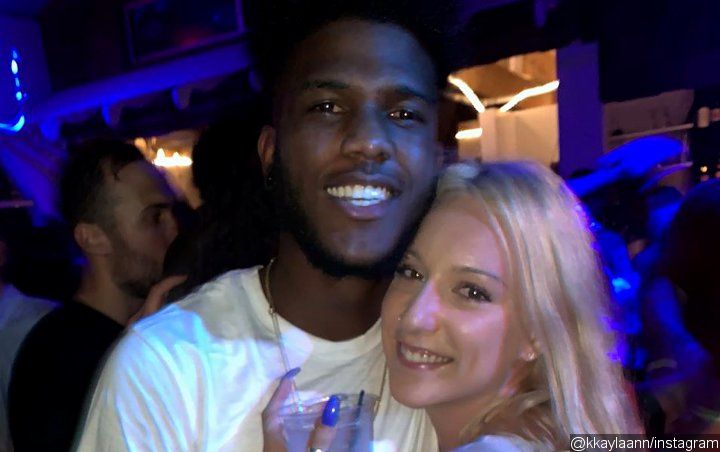 Many Instagram users, however, slam the reality TV star and accuse him of sharing a fake sonogram picture only to get attention and irk his ex Ashley Martson.
AceShowbiz –
Did Jay Smith just confirm that his girlfriend Kayla O'Brien is pregnant with their child? The "90 Day Fiance" star got the Internet talking after he shared on his Instagram page an ultrasound picture of a fetus. He let people speculate as he only captioned it with a bunch of cat with heart eyes emojis.
His post was quickly met with backlash as he's accused of being not considerate of his ex Ashley Martson's feelings by making his girlfriend pregnant not long after his split from the 33-year-old reality TV star. "So quick to get that white girl pregnant but not your wife," one slammed the 21-year-old Jamaican. Another judged him, "Trap a older women to come to the us then find a young girl and get her pregnant."
Some others were not convinced that Jay's girlfriend is indeed pregnant despite the sonogram picture. "Obviously seeking attention since Ashley's need fling is out the bag..," one commented on the post. Another skeptical follower asked, "Hmmm you sure? Or just trying make Ashley mad?!" Another pointed out that the picture is similar to an image found on Google, "It's a picture off google . Do a google image search lol . It's fake."
Some others joked that the baby looks like it smokes joint in the image. "Looks like a fake one of a baby smoking a joint or smoke coming out of the mouth lol," one commented. Another similarly wrote, "It's baby smoking a joint people."
Defending Jay, one follower wrote back to the Internet trolls, "leave the poor boy alone let him live he's just happy to be a father..trashley has already moved on..I'm glad he find happiness with someone else." Another fan slammed those who made fun of the supposedly unborn baby, "Y'all are daft if y'all think it's a pic of a baby smoking a spliff… those images are weird as all fuck and that could absolutely be it's umbilical cord or a foot or even its schlong… come on!"
Jay's estranged wife Ashley previously fueled Kayla's pregnancy speculation as she said earlier this month, "There's already a lot of rumors going around that his girlfriend, who's running the GoFundMe, is pregnant. From what I saw – she was at court – she definitely looked like she could've been expecting."
She also claimed that her estranged husband has been dating Kayla since January, around the time she filed for divorce for the first time. "I have a lot of evidence of those two being together," she said, as Jay and Kayla previously denied they're in a romantic relationship.
Ashley recently lashed out at Jay's sister Ornella "Poochie" Smith after the latter alleged her of infidelity and drug use. Calling Poochie "trash," the dental technician said that she's pursuing a legal action against Jay's sister.
"I don't like to bring people down but that's just what she is, and I refuse to acknowledge anything she says, " Ashley said in a Q&A with InTouch Weekly. "I've had her served with cease and desists, and now we are pursuing legal action against her," she added. "She just needs to stop and get a life. That's basically what it is."