Internet
90-Year-Old Woman Who Contracted Coronavirus Is Now Recovering
90-Year-Old Woman Who Contracted Coronavirus Is Now Recovering
March 22, 2020

A 90-year-old woman who contracted Coronavirus at a nursing home in Seattle has recovered.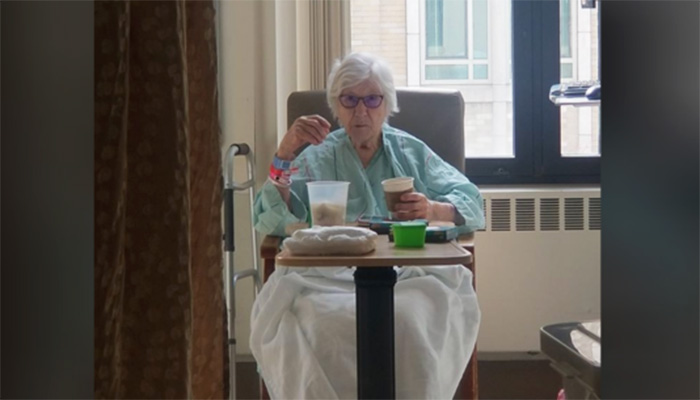 Geneva Wood, a resident at Life Care Center is now a beacon of hope, especially for people over 65. Health officials have said elderly people are especially vulnerable to the disease.

Wood tested positive for coronavirus on March 6, her grand-daughter-in-law, Kate Neidigh said.

When Wood tested positive for COVID-19, the family was "stricken, and in shock," and "mad," Neidigh said. Wood, however had a different outlook.

"I'm going to fight this for my family and make everyone proud," she told her daughter Cami through a glass pane while in isolation at the hospital.

Cami Neidigh also wrote a post about her mother.

"It's the Potato Soup!!! She knew that's what she needed to help her get better! It's working and the doctor and nurses are wanting the recipe! They have slowly taken her off the oxygen, she's down to the lowest amount for comfort. She has a bit of a snuffy nose. She probably will be listed as symptom free tomorrow. She will still need to stay in isolation until she goes through their protocol for being listed as clear and recovered. If she continues on her current path, she could possibly be discharged to go home in approximately a week. How's that for good news!!! Okay, great news!!!!! I think I just exhaled…. Never underestimate the power of thoughts and prayers! Keep it up, it's working!"

In a message to CBS News, Kate Neidigh said Wood is still getting better each day.

"They still need to do some tests. But doctors are already talking to the family about a discharge plan," she said.
Please consider making a donation to Sunny Skyz and help our mission to make the world a better place.