Internet
93-Year-Old Man Makes 300 Wooden Trucks To Donate To Local Kids For Christmas
93-Year-Old Man Makes 300 Wooden Trucks To Donate To Local Kids For Christmas
December 9, 2019

A 93-year-old man spends all year making hundreds of wooden toys by hand to ensure he has enough toys for local children to enjoy at Christmas.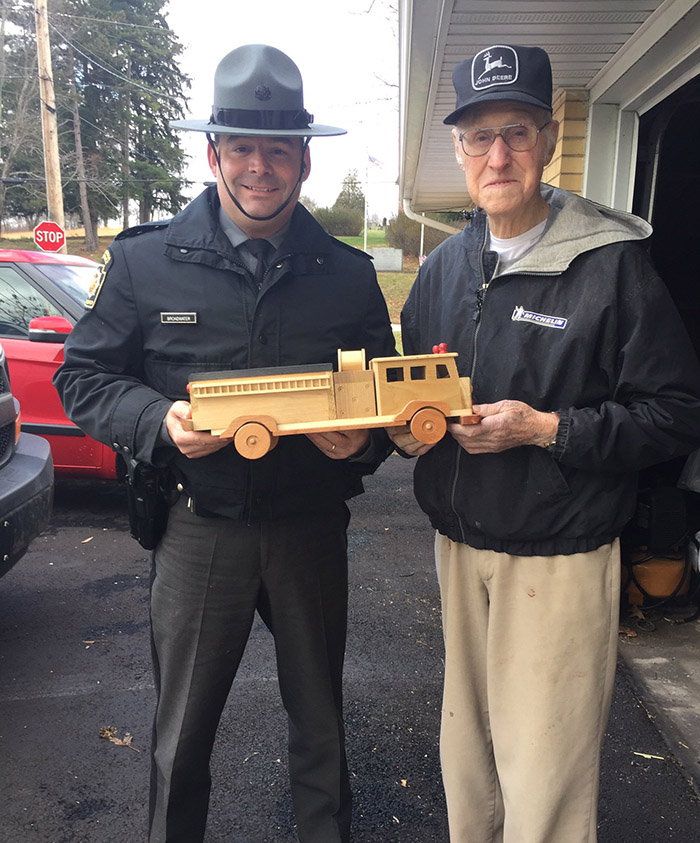 Credit: @PSPTroopBPIO

Ed Higinbotham made 300 wooden trucks this year in his home workshop in Georges Township, Pennsylvania.

State trooper Robert Broadwater picked the toys up last week. The police department will distribute the trucks to pre-schools and other groups in the community.

According to Pennsylvania State Police, Higinbotham has been donating handmade toys to children at Christmas "for several years".

"It's just something that I enjoy doing, and now I make somebody else happy, and if that's Santa Claus, then I'm Santa Claus," Higinbotham said.
Please consider making a donation to Sunny Skyz and help our mission to make the world a better place.