96-Year-Old Woman Brought To Tears, Speaks Welsh For The First Time In 40 Years
May 18, 2020

An elderly Welsh woman who lives in the US has spoken Welsh for the first time in 40 years after a social media appeal.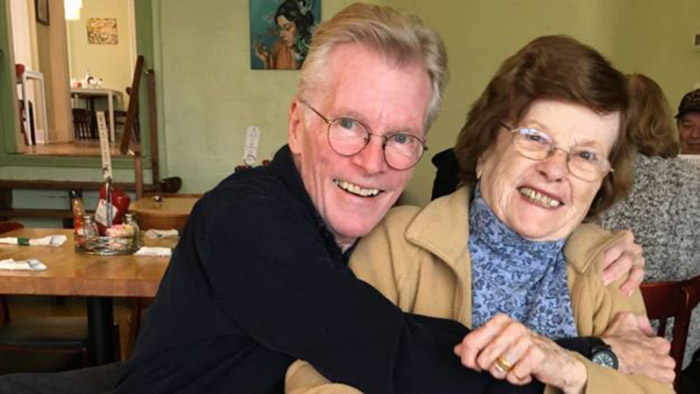 Keith and Ray / BBC Wales

Ray McDermott has lived in the US for 70 years and was worried she would never speak Welsh again.

The mother-of-two has not spoken Welsh since her mother died nearly four decades ago and recently told her son Keith, "I don't think I'll ever have a chance to speak Welsh again."

Keith, 70, who lives in New York City, said he was desperate to help his mother speak her native tongue as she has started to suffer short-term memory loss.

So he put a request on Facebook and within 30 minutes, he was inundated with responses.

"She was shocked, he told the BBC. "I read each comment to her and she was very responsive when people included what part of Wales they are from."

Melisa Annis, a director and playwright originally from Wales but living in New York, even gave Ray a call.

Ray said it was lovely to speak to someone who had visited the same places as her when she was a child and that speaking Welsh again was a very special moment.

"I didn't think I would get to speak Welsh again," she said. "It actually brought tears to my eyes. I don't cry very often. It was lovely, it really was."
Please consider making a donation to Sunny Skyz and help our mission to make the world a better place.