Internet
A Cab Driver Prevented A 92-Year-Old Woman From Giving $25,000 To A Scammer
A Cab Driver Prevented A 92-Year-Old Woman From Giving $25,000 To A Scammer
February 17, 2020

A taxi driver in Roseville, California, knew something was off when his senior passenger said she needed a ride to the bank to withdraw $25,000.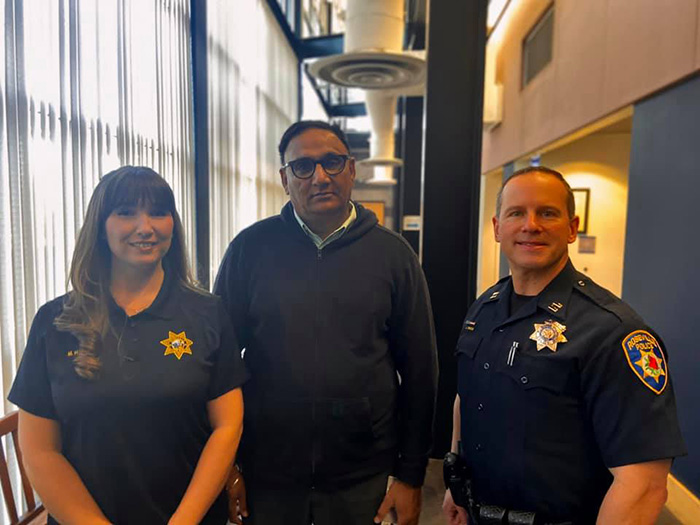 Raj Singh / Credit: City of Roseville, California Police Department

Raj Singh, owner of Roseville Cab, recently picked up a 92-year-old women from her home in Sun City. While chatting with her, Singh learned that she was about to withdraw the cash to settle a debt with the IRS.

This sounded very suspicious to Singh so he suggested to the woman this may be a scam. She didn't believe him so he stopped by the Roseville Police Station on the way to the bank.

Singh spoke with an officer in the station, who then spoke with the woman, police said. The conversation with the officer worked, and the woman finally believed she was being scammed.

Singh took his passenger home, her bank account saved.

"We love this story because several times throughout, Raj could have just taken his customer to her stop and not worried about her wellbeing," Roseville police wrote in a Facebook post. "He took time from his day and had the great forethought to bring the almost-victim to the police station for an official response."

In partnership with Roseville Crime Stoppers, the police department gave Singh a $50 gift card to thank him for what he did.
Please consider making a donation to Sunny Skyz and help our mission to make the world a better place.