Internet
A Family Is Cleaning Headstones In Local Cemeteries During Lockdown
A Family Is Cleaning Headstones In Local Cemeteries During Lockdown
April 28, 2020

A father and his children are spending their free time during this quarantine cleaning gravestones in local cemeteries.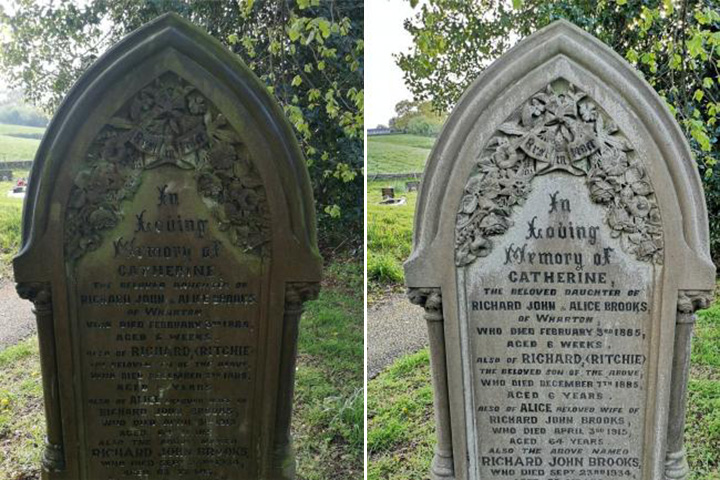 Ryan van Emmenis

Ryan van Emmenis, from Cheshire, England, has cleaned more than 20 headstones with help from his children since lockdown started last month.

It started after a friend posted a picture on social media of his sister's headstone. Ryan runs a cleaning company and noticed it had become weathered, so he offered to clean it.

"I thought 'I can do this more'," he told the news agency. "When I'm out on my walks I pass a couple of churches and there are some really old headstones and tombstones.

I thought 'I'll just take a out a little brush, some cleaning products etc and as I pass when I stop for my little break I'll have a little drink of my water and do a bit each day'.

You see results and you're like 'oh, this is great' so I just wanted to keep doing it."

Ryan says he spent about an hour on each headstone over the course of three or four visits. But now he is getting help from his children.

"It's good for the children to learn a little bit of history but also respect their environment," Ryan said.

"As young as they are, they can still get involved and they can still help. Obviously they don't do the chemical side of things, but they can do the brushing. They're quite good at it to be fair."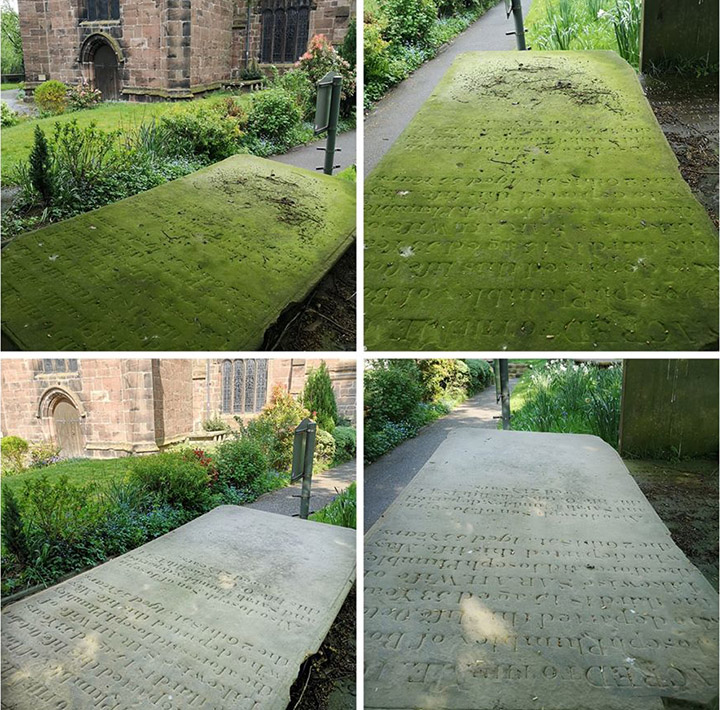 Ryan van Emmenis

While Ryan has access to advanced cleaning products, he says you can still do a good job with just soap and water.

"A little bit of patience, care and attention and a soft bristled brush with a bit of soapy water will do a fantastic job," he said.
Please consider making a donation to Sunny Skyz and help our mission to make the world a better place.