Internet
A USPS Worker Nicknamed and#039;Mailman Kyleand#039; Is Delivering Supplies To Elderly People On His Route
A USPS Worker Nicknamed 'Mailman Kyle' Is Delivering Supplies To Elderly People On His Route
April 21, 2020

A USPS mail carrier in Ohio is delivering more than mail these days.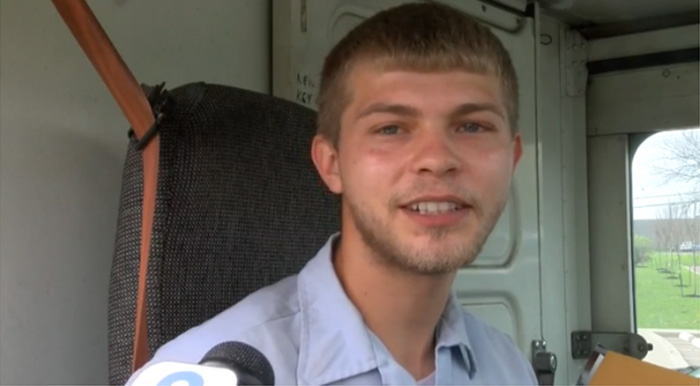 Kyle West

Kyle West, also known as "Mailman Kyle", has been dropping off essential items like milk and toilet paper to elderly people on his mail route.

West said a lot of the people along his route are elderly and are afraid to go out in public.

"My favorite guy came out and asked me if I could please get him toilet paper. From then I realized that some people just can't do it themselves," he said.

So, West started sending the people on his route a different kind of letter.

It says, "If you are at risk and need help getting essential items, let me know. I will do what I can to help."

He signed the letter "Mailman Kyle" and wrote his phone number.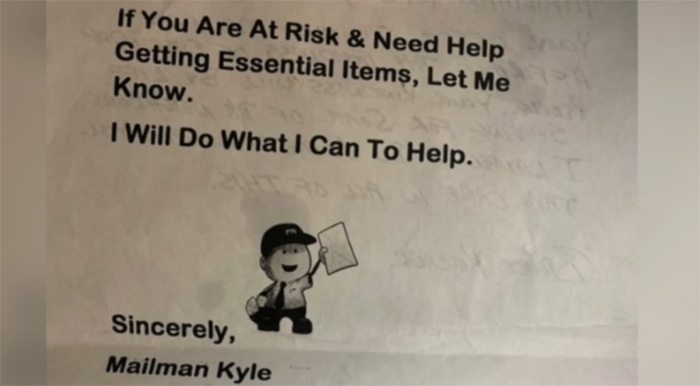 "The turnout has been a lot more than I expected," West said. "I delivered a little under 400 of those notes and I've heard something from pretty much every person."

He's delivered everything from milk to toilet paper.

But West says he doesn't want anything in return for his extra effort.

"Seeing a lot of my customers putting on suits to just go get stamps I figured if I'm already there, it won't hurt me to bring what they need," he said.
Please consider making a donation to Sunny Skyz and help our mission to make the world a better place.