Latest
Aaron Carter: Michael Jackson Didn't Do Anything Sexual With Me
By
|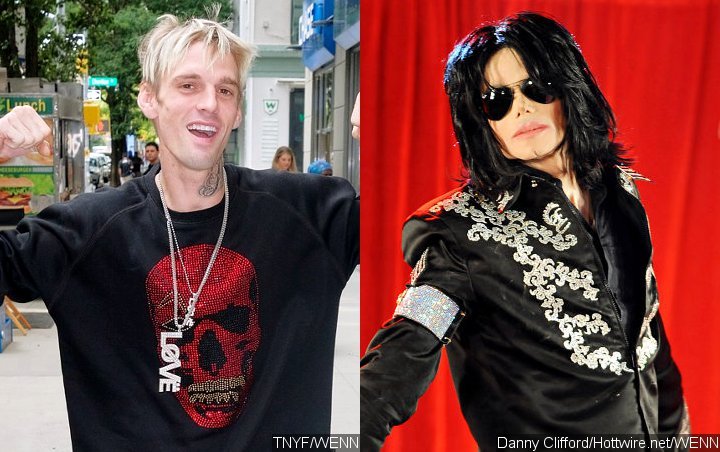 The 'I Want Candy' hitmaker has sent the Internet buzzing after suggesting the late King of Pop did something a little bit inappropriate in 'Marriage Boot Camp: Reality Stars Family Edition'.
AceShowbiz –
Aaron Carter has denied his revelation that Michael Jackson was "inappropriate" with him involved anything sexual.
The 31-year-old "I Want Candy" hitmaker, who befriended Jackson when he was a child star, appeared in a trailer for the upcoming series of "Marriage Boot Camp: Reality Stars Family Edition", and said: "Michael was a really good guy, as far as I know, a really good guy. He never did anything that was inappropriate…" before adding, "Except for one time. There was one thing that he did that was a little bit inappropriate."
Fans quickly began speculating about the nature of the incident, but Aaron later took to his social media to set the record straight about what he had meant.
"I'm sorry but where in the definition (of) 'inappropriate' does it mention sexual misconduct?" he wrote.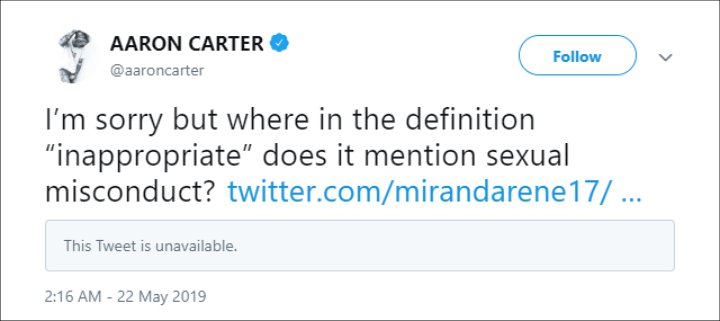 Aaron Carter set the record straight on his 'inappropriate' comment.
Jackson was accused of child molestation by Wade Robson and James Safechuck in the documentary "Leaving Neverland" earlier this year.
Aaron continued his series of tweets to insist that he'd been hoping to show that Jackson hadn't been sexually inappropriate with him – not that he had.
"My reasoning for even speaking on this subject is to tell my truth, be real and to also have his back based on my experiences with Michael," he continued. "He was an amazing guy, I stand by that. So I ask u not to turn this into something it isn't (sic)."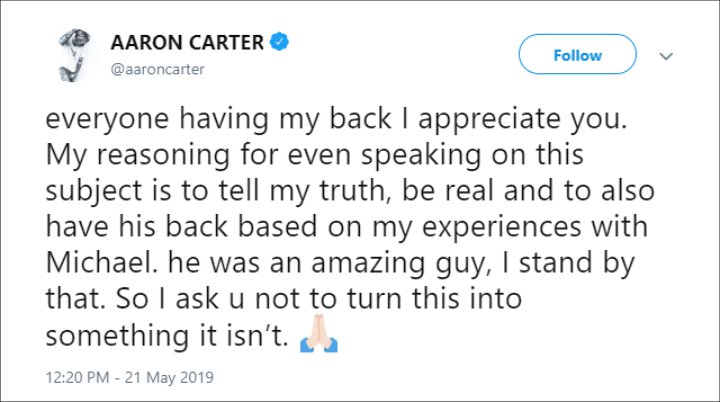 Aaron Carter insisted Michael Jackson didn't do anything sexually inappropriate with him.
"In my opinion it WAS a Little inappropriate what's the problem with that?… I'm not trying to achieve anything except telling my story to validate he didn't f**king do anything sexual! Are you all this stupid? Honestly?".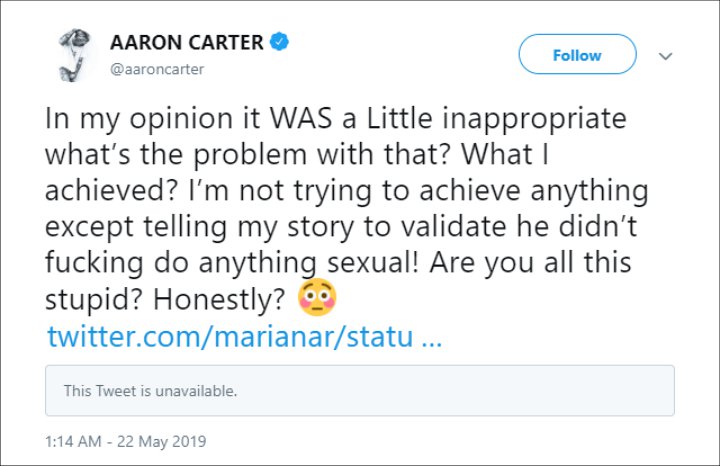 Aaron Carter said he didn't see any problem with his previous comment.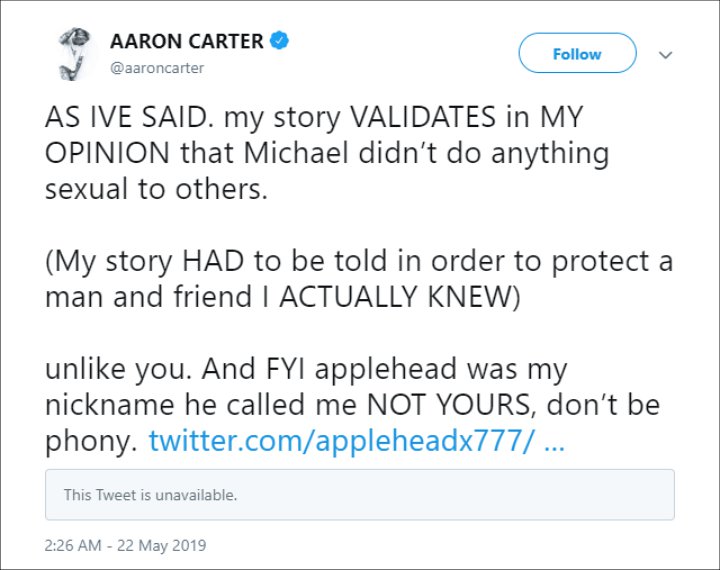 Aaron Carter continued defending Michael Jackson.
As his followers continued to question Aaron about his remark, the star continued to respond, adding that his story, which he will tell in full in his upcoming memoir, "validates (Jackson) didn't do anything," and insisting that he in "no way shape or form accused him of being a child molester."
Next article


Jay-Z Gets Sued by Former Roc Nation Boxer Over Severe Brain Injuries