Internet
After 7 Years In A Hawaiian Shelter, This Dog Finally Finds A Home In Michigan
After 7 Years In A Hawaiian Shelter, This Dog Finally Finds A Home In Michigan
May 15, 2019

A dog who spent seven years at the Oahu SPCA in Hawaii has finally found a forever home.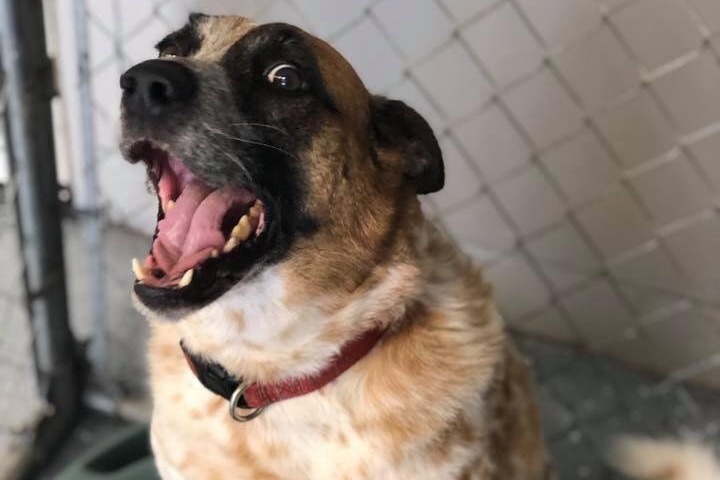 Credit: Oahu SPCA

The Australian cattle dog mix named Brad had been adopted a few times but always made his way back to the shelter.

"He needs a lot of outdoor space and exercise to keep him healthy and happy," said Oahu SPCA manager Ashley Webb.

No one seemed to have the property where Brad could thrive.

But earlier this year, a Michigan couple stopped by to tour the shelter.

"While on a tour of the facility she noticed a sad and rather plump boy (our Brad!)," the Oahu SPCA wrote on Facebook. "She asked if she could spend some time with him and that's all it took, Hannah instantly fell in love with his sweet face! After hearing his story about how he has been with us for over 7 years and has been adopted out and returned a few times, she decided she couldn't let him live at the shelter any longer."

According to the SPCA, the couple has a big home in Michigan, along with a barn and a large yard.

Their family also owns a cabin in northern Michigan where Brad will spend his weekends hiking in the forest and chasing squirrels.

Hannah offered to pay for all the costs of transporting Brad to Michigan, but the Oahu SPCA wanted to help, so they launched a GoFundMe account for Brad.

Within days, the goal of $1635 was reached.

"While it makes his Oahu Ohana so sad to see him leave us, it also makes us SO HAPPY!" the shelter said.
Please consider making a donation to Sunny Skyz and help our mission to make the world a better place.