Internet
After Viral Video, People Raise $62,000 For 70-Year-Old Paleta Vendorand#039;s Retirement
After Viral Video, People Raise $62,000 For 70-Year-Old Paleta Vendor's Retirement
June 28, 2020

People are raising money for a hard-working street vendor in Chicago to help him retire.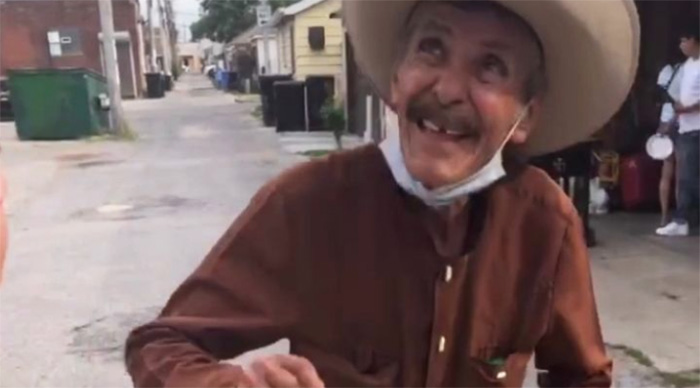 On Father's Day, Michaelangelo Mosqueda posted a video on TikTok that went viral.

In the video (below), he bought all of 70-year-old Don Rosario's paletas (Mexican popsicles) so that he could go home and spend Father's Day with his family.

This week, Mosqueda took his good deed a step further and launched a GoFundMe page to raise money to help Rosario retire.

The goal was to raise $10,000, and so far, it has surpassed $62,000.

"Millions of thanks to everyone that shared and donated to make this all possible!" Mosqueda wrote on GoFundMe. "We have met and surpassed our goal to raise Don Rosario's donations. I am connected with the GoFundMe team and taking all the steps to get Don Rosario all of his Donations. Donations will be ending now, thank you all who contributed in any way! We can't wait to present Don Rosario with his Donations, please be patient!"
Please consider making a donation to Sunny Skyz and help our mission to make the world a better place.