Internet
and#039;Iand#039;m the Father I Wish I Had Growing Upand#039;: Man Who Grew Up In Foster Care Adopts 3 Boys
'I'm the Father I Wish I Had Growing Up': Man Who Grew Up In Foster Care Adopts 3 Boys
July 12, 2019

Barry Farmer is now a father to three boys, due largely to his own experience growing up in foster care, which steered him towards adoption.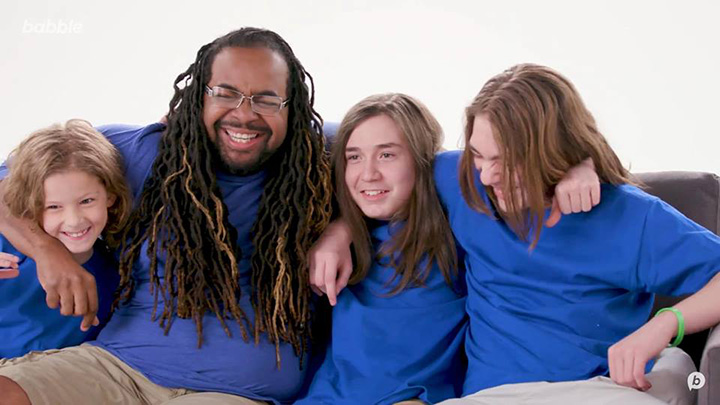 Credit: Barry Farmer / Facebook

Farmer grew up in Kinship Care, a form of foster care in which a relative steps in to care for a child if their parents aren't able to.

While living with his grandmother as his legal guardian, Farmer says he learned how to be responsible for himself, and as she got older, he learned how to care for her when she needed help.

But when he turned 21, he had an idea: he applied for a foster license to take children in, too.

"Becoming a foster parent was like a tribute to my grandmother because I could never pay her back, but I was definitely able to pay it forward," Farmer, 30, of Richmond, Virginia, told People.

After he got his foster license, he was placed with then-eight-year-old Jaxon, with the plan originally being for him to reunite with his biological family.

But after a year, Jaxon wanted to stay with Farmer.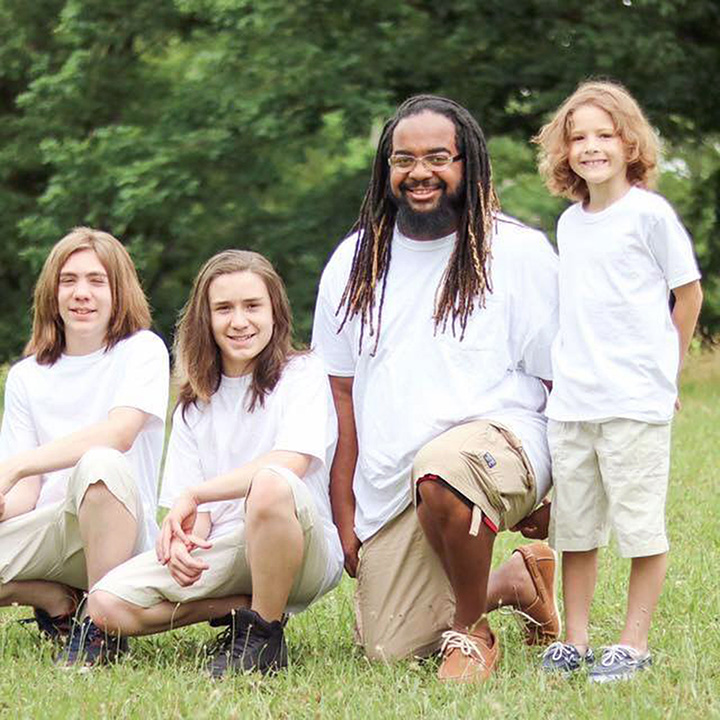 Credit: Barry Farmer

"It was touching that this child of a different race felt comfortable enough to call me Dad; he was a child searching for belonging in a not so typical situation," Farmer said.

Two years later, in 2013, Farmer adopted Xavier, giving Jaxon a little brother. Then, in 2014, he adopted Jeremiah, who was four at the time and in the foster care system.

"Fatherhood has been everything I imagine it to be because I'm the father I wish I had growing up. I'm involved, I'm there when my boys go to sleep and when they wake up," Farmer said. "I'm their biggest cheerleader when helping them achieve their goals. I try not to miss a beat in their lives. I take the responsibility of being their father very seriously and never for granted."

Since adopting them, the three boys are growing out their hair along with Farmer. They plan to donate their hair to cancer organizations when it's long enough.

 


 


Please know, children in Kinship Care could possibly carry the same feelings of loss as an adoptee. This my first Christmas living with my Grandmother. I was still getting to know her since we didn't have a relationship prior to me moving in. Check out the MC Hammer doll lol. This was my new normal, my new beginning, stability. My Grandmother didn't have a lot to give me but it was more than what I ever had up until that point. I was fed, well groomed, my own room and loved. I may not have had what other children around me had growing up, but I did have a CHANCE. Because I realize not everyone gets a CHANCE. Anyone that tries to tell you that you don't need to be grateful for a CHANCE to heal, only want you to suffer in their misery, I refuse to do that. I choose to react to my present so that my future can be peaceful. THIS PICTURE BRINGS ME PEACE. To my fellow KinshipCare/FosterCare/Adoptees, I hope you find your peace. Foster Parents and Adoptive Parents I hope the children in your care find their peace.


A post shared by The Barry Farmer Morning Show (@iambarryfarmer) on
Please consider making a donation to Sunny Skyz and help our mission to make the world a better place.