Internet
and#039;You Gotta Take Care Of Homeand#039;: Michael Jordan Donates $2 Million To Hurricane Florence Recovery
'You Gotta Take Care Of Home': Michael Jordan Donates $2 Million To Hurricane Florence Recovery
September 23, 2018

Michael Jordan has made the largest individual monetary contribution to Hurricane Florence recovery efforts with a $2 million donation.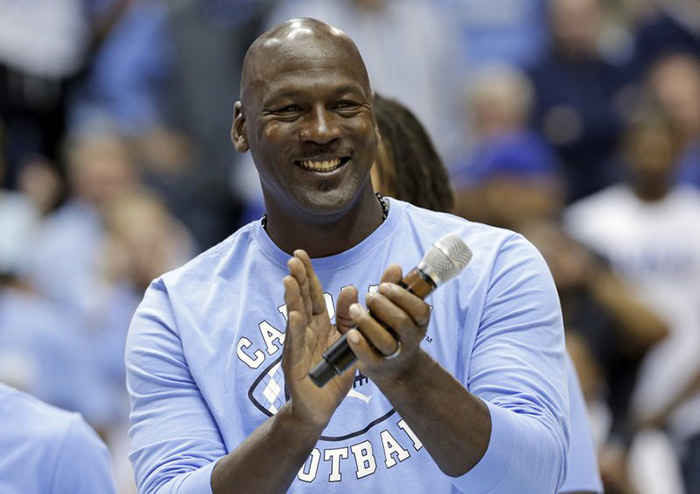 Credit: AP / Gerry Broome

Jordan, who was raised in Wilmington, N.C., donated the money to the American Red Cross and the Foundation for the Carolinas' Hurricane Florence Response Fund, with each organization receiving $1 million.

"You gotta take care of home," Jordan told The Associated Press. "I know all of those places. Wilmington, Fayetteville, Myrtle Beach, New Bern, and Wallace, which is where my father is from. So quite naturally it hits home, and I felt like I had to act in a sense that this is my home."

Jordan said he still has a lot of family members and friends who live in coastal North Carolina.

"It makes you think about the path that you have taken, and where your life has taken you. And I just feel like, well, maybe if I can help in some sort of way all of the people, and all of the places, that have helped me along the road."

Jordan stressed that his donation is intended to not only provide immediate relief but to help with the storm's long-term effects.

"This is going to have a huge disruption on people's lives — not for 10 days, but for years," he told the Charlotte Observer.

Last week, the Charlotte Hornets announced that it would be working with Jordan and the NBA to provide necessary and immediate relief and support.

"It's truly devastating for me to see the damage that Hurricane Florence is doing to my beloved home state of North Carolina and to the surrounding areas," Jordan, owner and chairman of the Charlotte Hornets, said on behalf of the organization. "The recovery effort will be massive, and it will take a long time to repair the damage and for families to get back on their feet. Together with the NBA, we have launched a platform to aid those most impacted. Please join me, the Hornets organization and the NBA and donate to one of the local organizations assisting in the relief and recovery efforts. To all those affected, stay safe and know that we're here to help."
Please consider making a donation to Sunny Skyz and help our mission to make the world a better place.