Latest
Andy Gill's Wife Says Late Husband Got Sick After Returning From China in Late 2019
By
|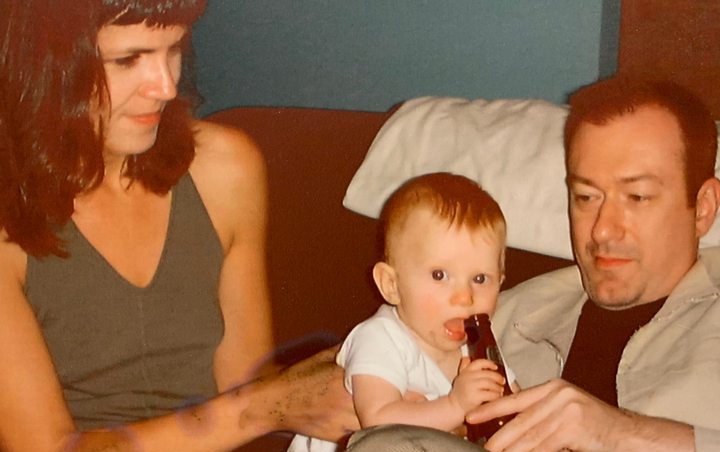 The widow of the Gang of Four ringleader claims her husband might have contracted coronavirus after returning from his tour in China with his bandmates last year.
AceShowbiz –
The widow of Gang of Four leader Andy Gill has spoken out on her late husband's death, insisting Covid-19 played a part in his demise.
The guitarist passed away in February 2020 following a short illness, with his official cause of death listed as "(a) multi-organ failure, (b) pneumonia" on his death certificate.
However, Catherine Mayer revealed in a blog post that the hitmaker began to suffer Covid-19 symptoms at the end of 2019 after returning from China with his bandmates in late November – months before Chinese officials revealed the virus was spreading.
She went on to explain that, after news of the virus spread, Andy's doctors asked if he had visited Wuhan – the epicentre of the disease – during the tour, but Andy thought it was unlikely he had picked up the bug as "Gang of Four's tour had taken the band only to Beijing, Shanghai and Guangzhou."
After Catherine pressed one of Andy's specialists, however, the medical professional admitted that it had crossed his mind that Covid-19 could have been the reason for Andy's death, and she shared the reply she received from the St Thomas doctor in her post.
"It seemed to me at the time of Andy's illness that we had not fully understood why he deteriorated as he did," it read. "Once we learned more about Covid-19, I thought there was a real possibility that Andy had been infected by SARS-COV-2."
"I discussed this with colleagues in early March – I thought we should explore this further once we had the tools to answer the question such as reliable antibody tests. I did not want to contact you until and if I had a definite answer."
Catherine added that the doctor is not sure if he is able to now locate any of Andy's lab samples, but "asked me to collate any information that might hint at a coronavirus cluster or trail around Andy and the band."
Implying she believes her husband died of coronavirus, she concluded, "We may never find out whether Covid-19 killed Andy, yet I will always know, in indelible detail, how he died."
Next article


Ed Sheeran Back in Studio to Work With Jeremy Loops