Internet
Anonymous $200,000 Donation Helps Asheville Restaurants Feed The Hungry For Free
Anonymous $200,000 Donation Helps Asheville Restaurants Feed The Hungry For Free
May 7, 2020

An anonymous donor has helped an Asheville, NC, non-profit feed thousands of people a week during these challenging times.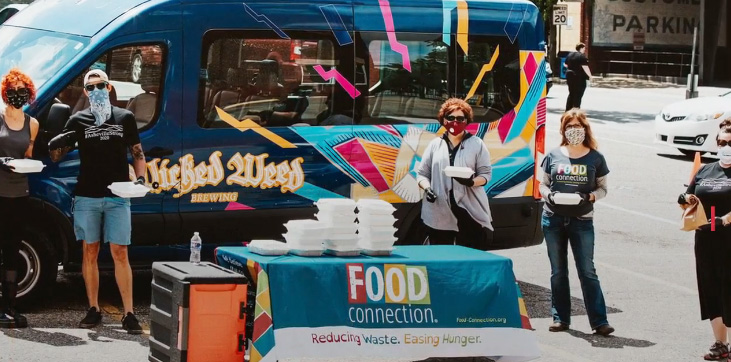 Food Connection collects surplus fresh meals and food from restaurants, caterers and institutions, and delivers them to community partners who feed those in need, in order to reduce food waste and ease the pain of immediate hunger.

In March, they partnered with the YMCA and local restaurant Cultura to meet the growing need for free meals.

With the help of food distribution company U.S. Foods, which donated raw goods, the team initially moved about 900 meals over a three-day period.

Since then, an anonymous donor has stepped forward with a $200,000 check for Food Connection to cover food and distribution costs.

That means the team can now feed 5,000 people a week.

Flori Pate, co-founder of Food Connection, says her team is working around the clock to get as much food as possible to those in need.

"We see the faces each day and the beautiful impact that your generosity is making within Western Carolina. We are forever grateful to you," she said in a message to the anonymous donor.
Please consider making a donation to Sunny Skyz and help our mission to make the world a better place.