Latest
'Bachelorette' Alum J.P. Rosenbaum Can't Do Normal Tasks After Guillain-Barre Syndrome Diagnosis
By
|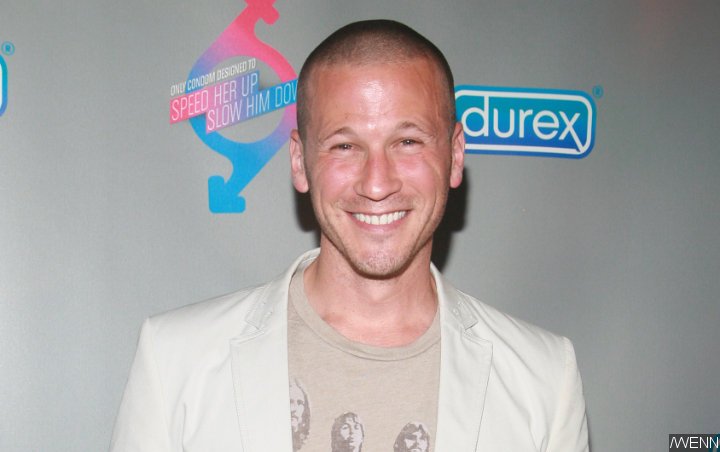 Giving an update on his condition after a brief hospitalization, the former reality star says there's still a lot of things he can't do due to the rare autoimmune disorder, such as holding his kids and opening a bottle.
AceShowbiz –
Going back to normal routines proves to be a challenge for J.P. Rosenbaum. Weeks after being diagnosed with Guillain-Barre Syndrome, "The Bachelorette" alum turned to social media to share the terrible side effects of the disease that affected his ability to tackle daily activity.
On Wednesday evening, December 11, the 42-year-old posted an Instagram Story that offered an update on his condition as he continued his recovery at home. "I still can't hold myself up, I still can't hold my kids," he opened up. "I still can't manipulate things in my hands, I can't open a bottle, I can't turn a key. There's lots I can't do."
Despite facing difficulties because of the rare neurological disorder, the father of two remained positive. "But there's still lots I can do," he assured his followers. "Tomorrow is my first appointment with my neurologist and we'll see what he says with regards to next steps. So, good day."
On the same night, the TV personality also expressed his gratitude for the support he has received. "Thank you again, for everybody, and I've gotten hundreds and hundreds of emails and calls and texts," he said before stressing that he will respond to "every single message, DM, text, email." He added, "All your stories mean a lot to me, and you certainly deserve a response, just bear with me if you would."
Three days earlier, Rosenbaum and his wife, Ashley Hebert, made public his diagnosis through a series of Instagram Story videos. While he said that his diagnosis was "very surreal and humbling," his wife assured that he was "doing well." She added, "It may be a long road to full recovery, but we are so grateful to everyone that has helped us get to a speedy diagnosis and treatment."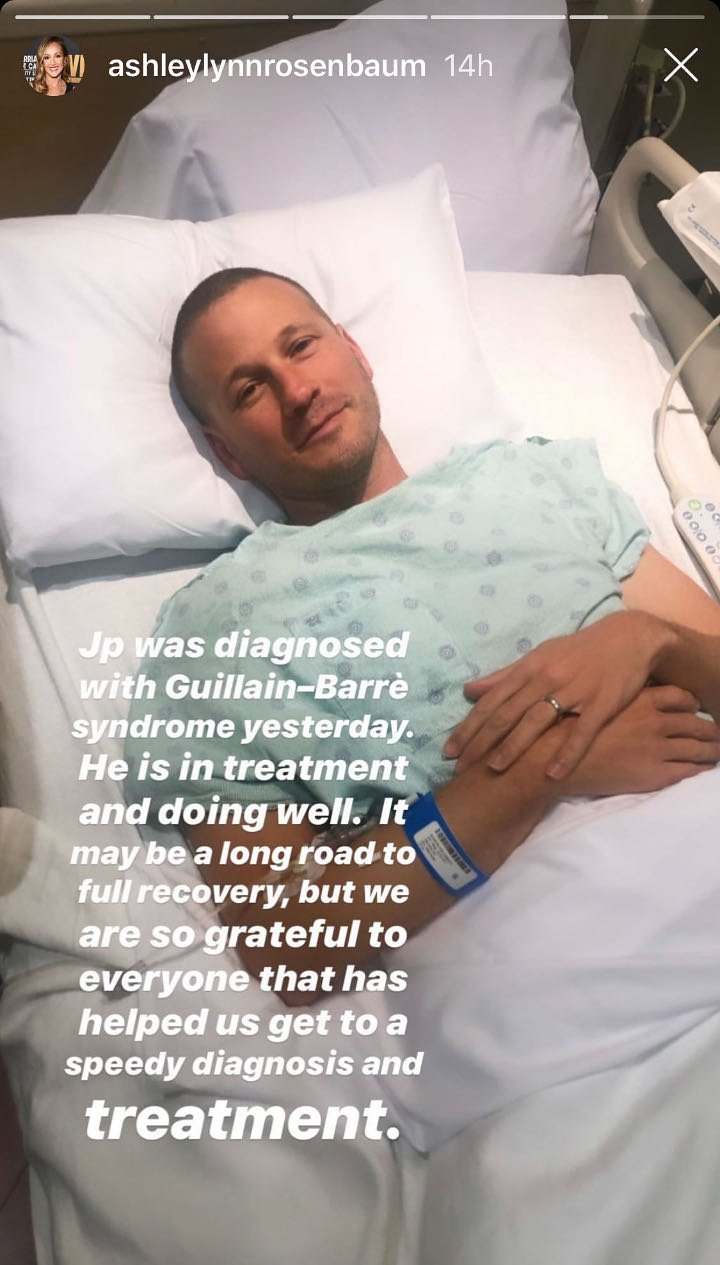 J.P. Rosenbaum's wife, Ashley Hebert, announced her husband's diagnosis through Instagram Story.
Upon his release from the hospital, Rosenbaum shared with his fans about his "pretty brutal" morning. "I had some severe migraines – I've never had a migraine before and these were just, I guess incapacitating, I couldn't move, talk or anything, it was rough," he revealed on Tuesday, December 10. He believed it is the side effect of getting an intravenous immunoglobulin therapy (IVIG) treatment.