Latest
Bebe Rexha Has the Perfect Response for Her Body Shamer
By
|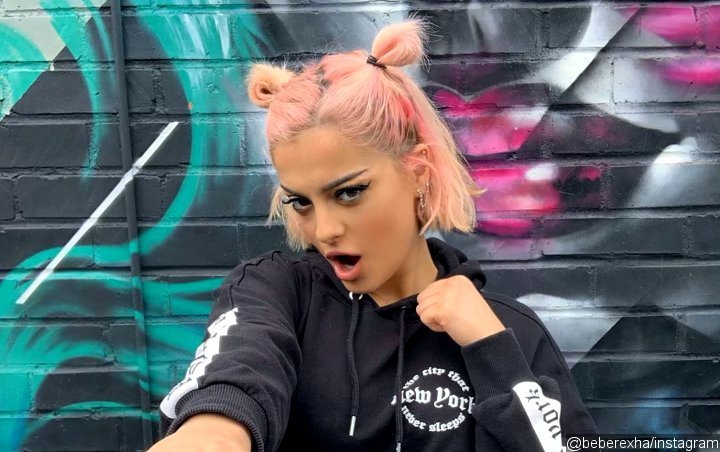 Just days after being praised for sharing powerful message about body positivity, the 'Meant to Be' hitmaker finds herself being criticized for appearing 'too thick' in a video shared online.
AceShowbiz –
Singer Bebe Rexha has fired back at a troll who who poked fun at her body on Twitter by admitting she has gained weight.
The "Meant to Be" hitmaker was praised for sharing an unedited bikini photo of herself online last Friday, May 17, while posing on a beach in San Juan, Puerto Rico, but not everyone was complimentary.
One critic was far from positive about her figure and captioned a video clip featuring Bebe performing onstage: "okay dont mean to disrespect but aint too thiccccck!?? (sic) i mean never saw her like that BEFORE!!"
Bebe, who hasn't been afraid to confront body shamers online in recent months, quickly replied to the nasty comment.
"I gained weight get over it," she hit back at the Twitter hater.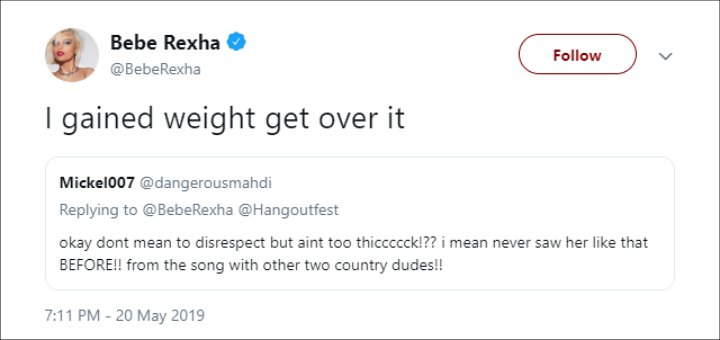 Bebe Rexha hit back at a body shamer with a classy response.
Bebe's bikini picture was captioned with an empowering message about body positivity: "Society can really f**k with you," the singer wrote. "Here is what a real woman looks like on Instagram without photoshop."
The viral image also emerged shortly after the singer laughed off "funny" rumours suggesting she had undergone plastic surgery to improve her looks.
"I've never had my butt done. I've never had my nose done," she told Health magazine.
Next article


Ciara Beyond Excited to Be Accepted Into Harvard Business School