Latest
Blac Chyna's Mom Tokyo Toni to Marry Man She Allegedly Stabbed
By
|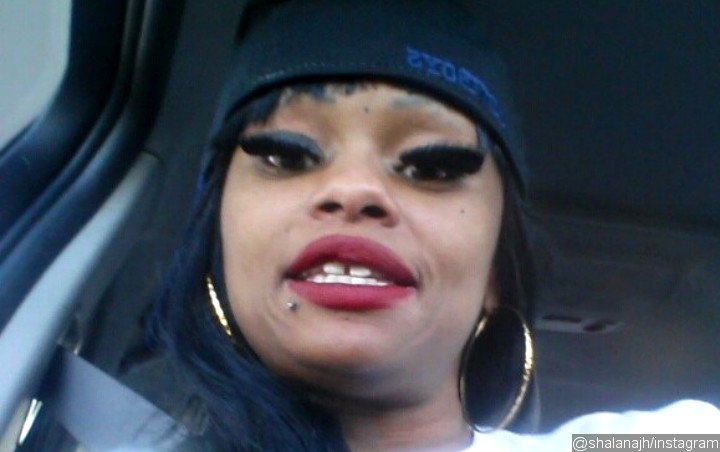 The reality TV star recently took to social media to share an invitation to her wedding with the unidentified man, whom some sources claimed is her ex-husband.
AceShowbiz –
Blac Chyna's mom, Tokyo Toni, is going to bid farewell to her single life. The reality TV star recently shared a wedding invitation to her social media followers, revealing that she's going to get married on Valentine's Day.
Tokyo kept her wedding invitation simple, putting two photos of her and her soon-to-be husband along with the words that read, "2-14-2020 Getting Married." Her wedding invitation caught attention almost immediately, with people pointing out its bad editing. "Jesus… are those the wedding invites? What in the Microsoft paint hell?" one said.
Many left crying-laughing emojis in the comment, as one person wrote, "What in the Windows 5 WORD ART is going on here???" Another joked, "Why she smiling like 'n***a just sign those papers ASAP.' "
Details about her partner is scarce, though a source claimed the man is her ex-husband whom she allegedly stabbed back in 2002. Another source alleged that he also once used the window to get away from her. Most recently, she shared a video of them getting cozy inside a car.
This will be Tokyo's sixth marriage. She previously claimed in an interview that she had been married five times. However, Chyna's father isn't one of them. "Chyna's father was a one-night stand and it was when I was teenager. I didn't marry him, in fact, I never saw him again," she said. "I never believed in giving your body away to a man and not having anything to show for it."
She continued saying, "I haven't really had that many boyfriends, but I've had five husbands. I only did the ceremony with the first one, the others I went to the courthouse, but I'd consider walking down the aisle next time."
Tokyo's last ex-husband is Marcellus Hunter. They got married in October 2012 before divorcing four years later.
Next article


'RHOP' Star Monique Samuels Responds to Candiace Dillard's Apparent Twitter Shades Amid Feud