Internet
Black Women Pay For White Officerand#039;s Meal, Leave Heartwarming Note
Black Women Pay For White Officer's Meal, Leave Heartwarming Note
June 22, 2020

A Tennessee sheriff's deputy is feeling thankful after two strangers paid for his meal and left him a heartwarming note.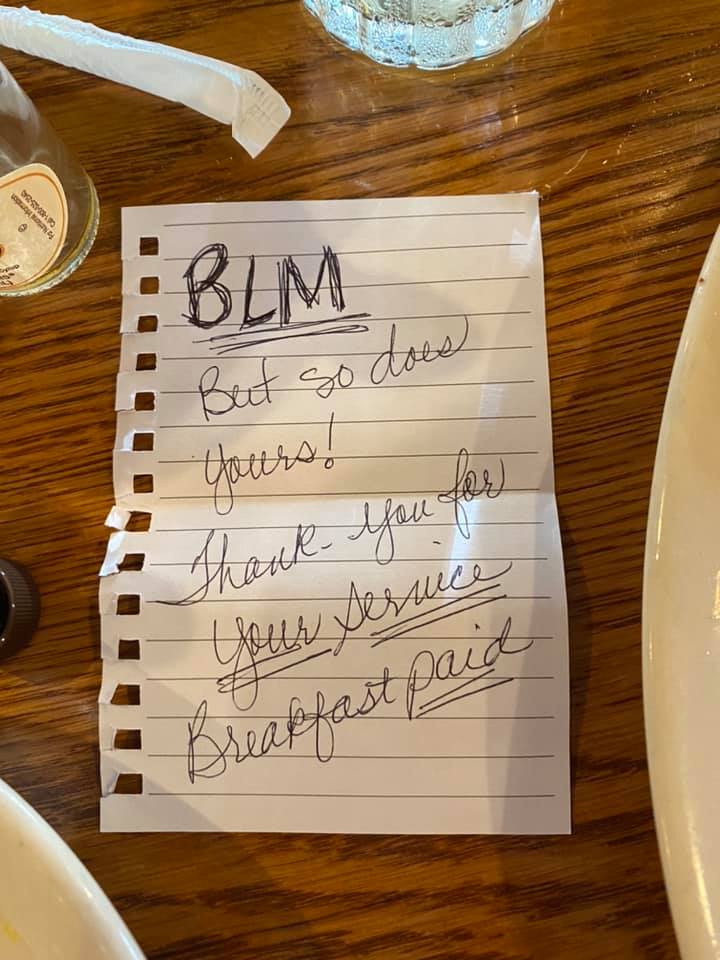 Credit: Jody McDowell

Jody McDowell said he was dining at a Cracker Barrel in Nashville when he learned that two black women covered his meal for him.

"I want to thank the two sweet black ladies who paid for my breakfast this morning," McDowell wrote on Facebook.

He also shared a photo of a note the women left behind for him that read:

"BLM, but so does yours! Thank you for your service. Breakfast paid."

The deputy's post has received more than 3,400 likes.
Please consider making a donation to Sunny Skyz and help our mission to make the world a better place.