Internet
Chick-fil-A Employee Helps Feed Disabled Customer
Chick-fil-A Employee Helps Feed Disabled Customer
January 9, 2019

A Chick-fil-A employee in Texas went above and beyond her job description to help a disabled man eat his lunch.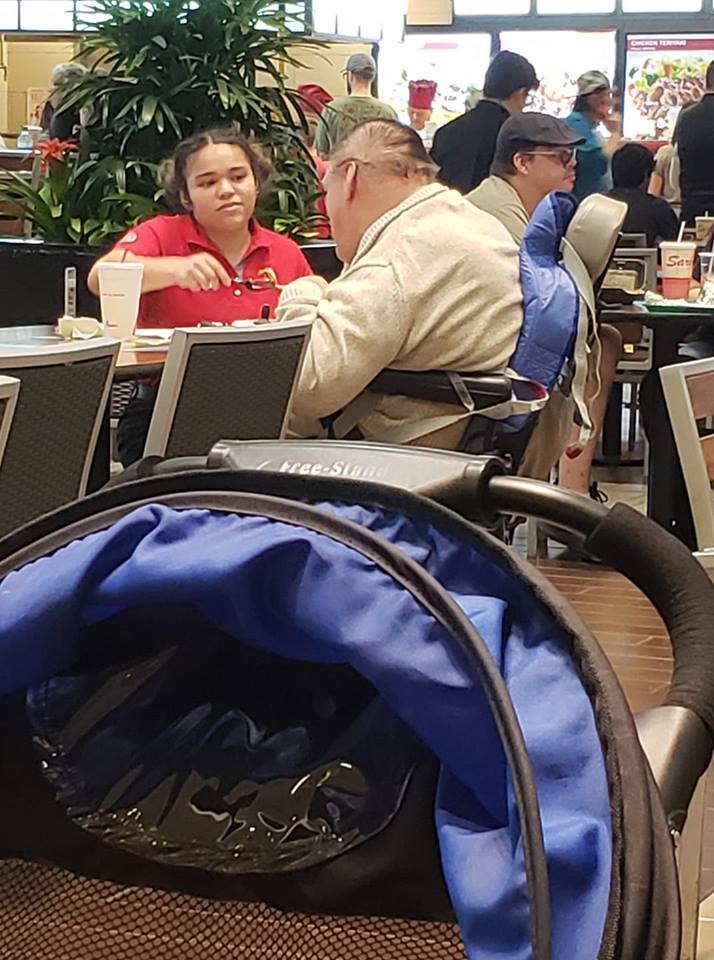 Credit: Jessica Gonzalez Gomez

Ashley Guzman, 19, works at the Chick-fil-A at Palmera Mall in Corpus Christi, TX.

On Saturday, a diner in the food court snapped a photo of her sitting with a disabled man and cutting up his food for him.

"While eating at the mall with my family I saw this lovely girl help this man out," Jessica Gomez wrote on Facebook. "I've seen this man several times here by himself. This employee sat with him and fed him his food. She went above and beyond. The times I've been here everyone just leaves him. She cut his food into pieces and went back several times to get him whatever he needed. May God bless this woman."

Operations Director Melissa Tamez said Chick-fil-A encourages its employees to help those who need assistance, but in Guzman's case she went above and beyond.

"It tells us a lot about her. She has a really good heart," Tamez told KIII-TV. "She loves to come to work every day."

"It makes me feel good that I can have a connection with somebody and make their day a little bit better, or give them some positivity, because you don't know what people are going through," Guzman said.

Guzman said she hopes to finish up school someday and wants to be a caregiver helping seniors and people in hospice.
Please consider making a donation to Sunny Skyz and help our mission to make the world a better place.