Latest
Chrissy Teigen Uses Husband John Legend to Hilariously Fire Back at Mom-Shamers
By
|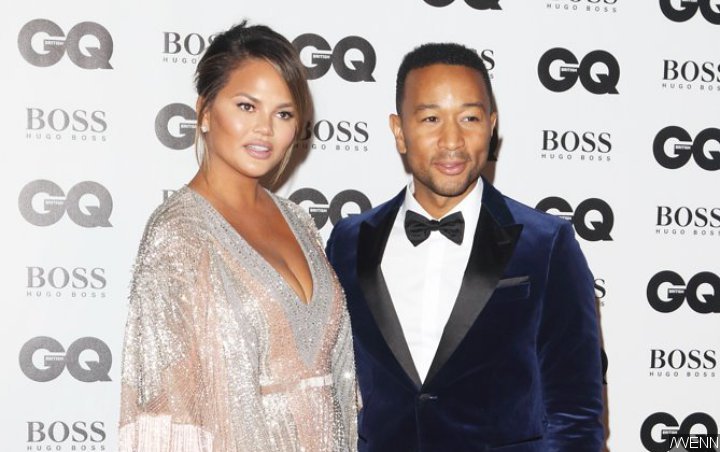 The cookbook author hits back at a fan who criticizes her for not breastfeeding her 5-month-old son Miles.
AceShowbiz –
Chrissy Teigen seemingly can't never escape from mom-shamers who keep coming at her, but she won't ever let them have the last laugh. The mother of two recently hit back at internet trolls who questioned her parenting skills.
It all went down when John Legend shared on Instagram earlier this week a picture of his family backstage at "The Voice". The image featured his model wife feeding their baby son Miles from a bottle, while their eldest child Luna lying on a couch next to her grandma, Vilailuck Teigen. "Wild scene backstage at @nbcthevoice," the singer wrote in the caption.
');(playerPro=window.playerPro||[]).push(i);})();
The fact that Chrissy was feeding their son from a bottle apparently made some fans wonder whether the cookbook author has stopped breastfeeding. It prompted one to ask about the matter in the comment section. "You no longer breastfeed?" the said fan asked, to which Chrissy hilariously responded, "John never breastfed Miles."
She was pointing out that the image was posted by John, and not her. Thus, when the fan used the pronoun "you" in her comment, it means that she was asking the "All of Me" hitmaker instead of Chrissy.
Fans have praised the "Lip Sync Battle" co-host for her witty clapback, with one writing, "She's so witty, I would just say 'b***h mind your business.' This is why I'm not famous. Lol." Chrissy took notice of the fan and replied that she was indeed saying that phrase, but she "just don't type it :)."
Even though Chrissy was widely known for her hilarious clapback whenever trolls tried to bring her down, she previously revealed that there were times when she struggled with fans leaving negative comments on her Instagram account.
She said, "Much stronger people are like, 'I don't care what you think.' I genuinely do care. I think it's funny when people are like, 'I love how you just don't give a f**k.' I'm like, 'Oh, my God. I give so many f**ks.' I want to be liked."
Next article


Report: NBC Offering Kelly Clarkson Good Money to Take Over Megyn Kelly's 'Today'