Internet
D-Day Veteran Reunites With Lost Love After 75 Years Apart
D-Day Veteran Reunites With Lost Love After 75 Years Apart
June 13, 2019

An American soldier has been reunited with the French woman he fell in love with in World War II — 75 years later.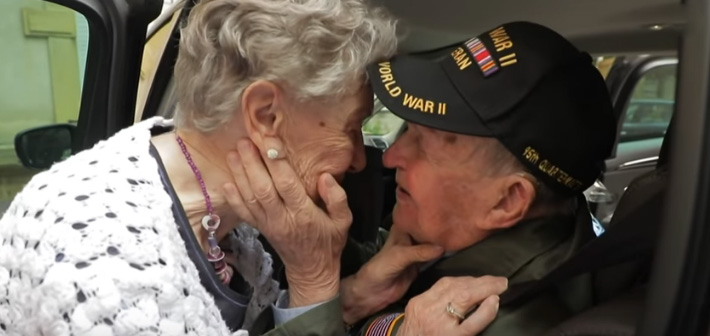 K.T. Robbins with Jeannine Ganaye

Army veteran K.T. Robbins had never forgotten the French girl he had fallen in love with in 1944 while he was fighting in France. He held on to a photograph of her as the only reminder of the time they shared together when he was 24 and she was 18.

During an interview with a French news station, Robbins described his World War II experience, and he showed them the old photograph of Jeannine and reminisced about their time together.

The reporters tracked down Jeannine in France, who was living just 40 miles from where they first met.

Last week, Robbins returned to France for the D-Day commemorations and the news station reunited the long lost lovers.

Watch the video below.
Please consider making a donation to Sunny Skyz and help our mission to make the world a better place.