Latest
DaBaby Breaks His Silence After Accused of Assaulting Hotel Worker
By
|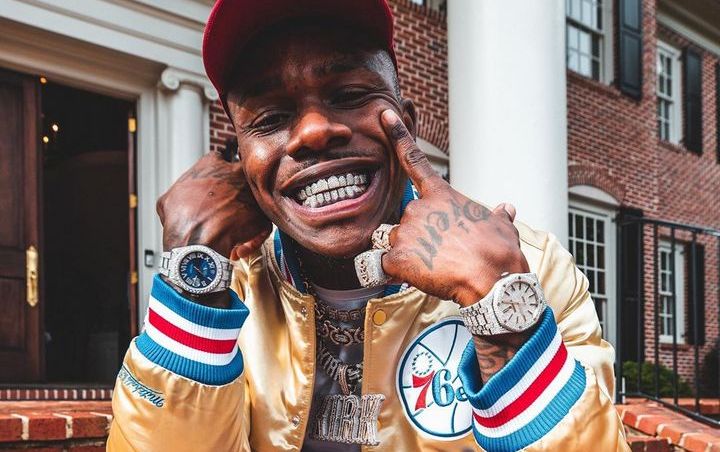 The 'Bop' hitmaker shares his side of the story after he was captured on security camera seemingly roughing up a worker in the lobby of a Los Angeles hotel.
AceShowbiz –
DaBaby spoke out on his altercation with a male employee at a Beverly Hills hotel in Los Angeles. The "Bop" hitmaker was accused of assaulting the worker after he was seen on security camera seemingly antagonizing the staffer and roughly pushing him.
Soon after the video went viral, the rapper took to Instagram Story to explain what really happened. He said he was furious because the employee secretly recorded him and his daughter after being warned not to.
"The hotel worker you see me 'pushing' came up to me outside the hotel & asked could he record a video of me while I was holding my 2year old daughter. I calmly and respectfully said no and explained to him that him posting a video of me at the time would compromise the safety of me and my child by letting social media know where we were staying."
"After being told no," he continued, "he walked to the other side of the parking lot maybe 50 feet away and zoomed in while recording a video of me and my daughter on Snapchat."
"I then handed my daughter to her uncle and walked over to him as he was typing his caption on the video of me and my child not knowing that I saw him record it and that I was over his shoulder watching him type the caption," he continued.
"I told him to delete the video immediately and take his b***h a** back in the hotel and do his job since he wasn't capable of being professional enough to abide by company policy while doing his job outside of the hotel."
"Upon entering the hotel I made him sit down and understand the fact that NO video is worth the safety of my child being compromised. Especially after I politely explained to him the reasoning behind me saying no. Not mention the fact that he is at WORK and his job is to valet park cars not record customers and violate their privacy which I'm 100% sure is against employee policy at the hotel."
"Being a celebrity and being liked by the public is cool & all but ima father before anything and my number 1 priority is providing for and protecting the interest of my child," he added. "And anybody that don't respect that I don't want your respect."
He concluded his Stories by threatening to sue the hotel. "My lawyer will be in contact & if they don't provide my legal team the video of their employee violating company policy by asking me and continuing to record me and my child outside of their hotel while he was supposed to be doing his job, the same way they provided them [TMZ] the video of my reaction, I got a big pretty a** lawsuit otw with their name on it."
The incident happened December 19, 2019 after DaBaby performed at the Shrine Auditorium. According to an original report by TMZ, the staffer followed the rap star outside the lobby to ask for a picture but the lyricist refused and confronted him in the lobby.
Next article


Pregnant Milla Jovovich Suffers From 'Elephant Ankles' and Back Pain