Latest
Documents of 50 Cent Snitching Jimmy Henchman Are Fake
By
|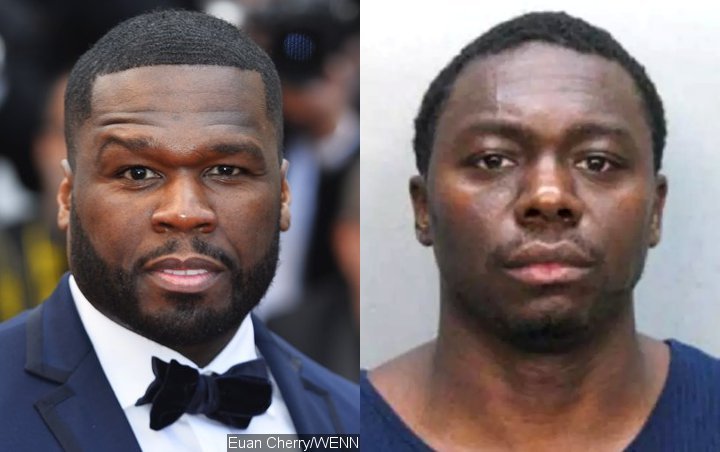 In related news, Fif shares on his Instagram account a video of himself having fun with a bottle of champagne, showing off his own way to utilize the alcohol for his flashy Bentley.
AceShowbiz –
50 Cent was believed to snitch on his nemesis Jimmy Henchman in the murder of a G-Unit affiliate. However, a new report suggests that the officials who are familiar with the case inside and out deem the documents containing the claim fake.
Back in 2019, there were documents by the U.S. Dept. of Justice's DEA Office that circulated online, painted 50 as informant on account of providing the intel and incriminating his longtime foe in the process. The docs claimed that 50, who was born Curtis Jackson, called in to police to say that Jimmy might be responsible for the murder of the former's late friend Lodi Mack. Additionaly, it was said that Fif told the cops he'd cooperate with the investigation.
However, the rumor has now been debunked. According to TMZ, Law enforcement sources with direct knowledge of Lodi and Jimmy's case alleged report was never taken. "50 was never recorded as having talked to officers working on the matter at the time," the news outlet stated.
In related news, Fif recently shared a video of himself having fun with a bottle of champagne. Instead of drinking the alcohol, the rapper had his own way to utilize it and it had something to do with his flashy Bentley.
Fif, who was clearly in a jovial and celebratory mood, could be seen retrieving a bottle of Le Chemin du Roi from the car. He then began to shake the bottle before spraying it on the car tires. "I'm cleaning the tire," he said and then proceeded to wipe it all down with some paper towels. "The rich n***a edition," he said at the end of the video.