Latest
Draya Michele Speaks Out After Photos Show Her Getting Cozy With Mystery Man
By
|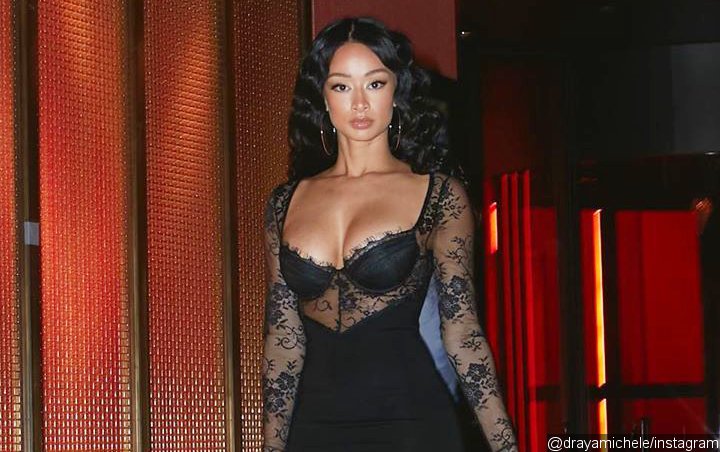 In the photos circulating online, the unidentified man is seen wrapping his arm around the 35-year-old media personality's body as the latter leans close to him.
AceShowbiz –
Draya Michele can't seem to escape dating rumors ever since she announced her split from Orlando Scandrick. The media personality has recently been rumored to be getting back together with the NFL free agent, and now she finds herself being linked to another man after photos surfaced of her getting cozy with an unidentified man.
In the circulating photos, the unknown man wrapped his arm around Draya's body as the latter leaned close to him. The "Basketball Wives L.A." alum looked stunning in an off-the-shoulder pink mini dress and had her raven hair down. The mystery man, on the other hand, opted to go casual with a matching black shirt and pants. He accessorized the look with a cross necklace.
Draya soon caught wind of the photo and was quick to make it clear that the photos were merely edited photos. "Whaaaaa that was a fan pic. Cmon," she said in the comment section of an article about the images.
In late last year, Draya announced her split from Orlando by saying that she's "been single for the entire month of December." She added, "So if anyone has anything to say or the guy I used to be engaged to, save it. We don't care." Draya then sparked romance rumors with another NFL player, Corey Coleman, after the split, but she has since insisted that they are nothing but friends.
Most recently, people suspected that Draya and Orlando are getting back together after the two updated their Instagram Stories feed in what appeared to be taken from the same place. Furthermore, a source claimed that the 35-year-old star got heated when she spotted the former Kansas City Chiefs player with another woman at a studio. "Draya pulled up to the studio tryna fight him a few days ago and he was with a female," so the source said at the time.
However, neither Draya nor Orlando has responded to the rumors.
Next article


Blake Lively Looks Radiant in First Red Carpet Appearance After Baby No. 3