Latest
Farrah Abraham Flashes Nipples in See-Through Outfit
By
|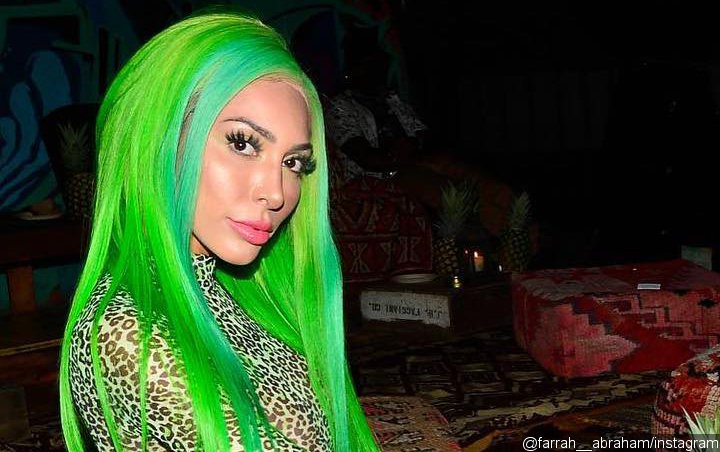 The former 'Teen Mom OG' star goes braless in a leopard-print, see-through top that she pairs with a sheer skirt when she attends Budtrader Ball for Cannibis Event in Los Angeles.
AceShowbiz –
Farrah Abraham is no stranger to flaunting her bodacious curves to her devoted followers, but her latest one might have shown a little bit too much. The former "Teen Mom OG" star showed off her nipples when she attended the annual Budtrader Ball for Cannibis Event in Los Angeles on Saturday night, April 20.
In several pictures that she shared on Instagram, Farrah donned a leopard-print, sheer long-sleeved bodysuit that allowed fans to see through her chest underneath as she went braless. She paired the racy look with a completely see-through skirt that was tinted green. Not only did the outfit offered followers a look at her nipples, but it also gave them a full display at her crotch.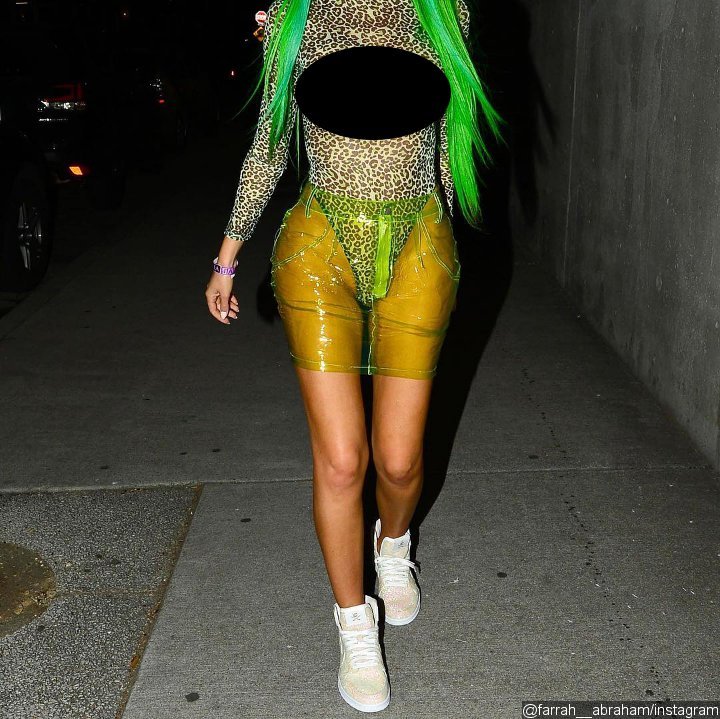 Farrah Abraham flashed nipples in her see-through outfit.
Sporting a green wig and a silver bracelet on her wrist, the "Celebrity Big Brother" alum mentioned the fashion brands that helped style her look that night in the caption.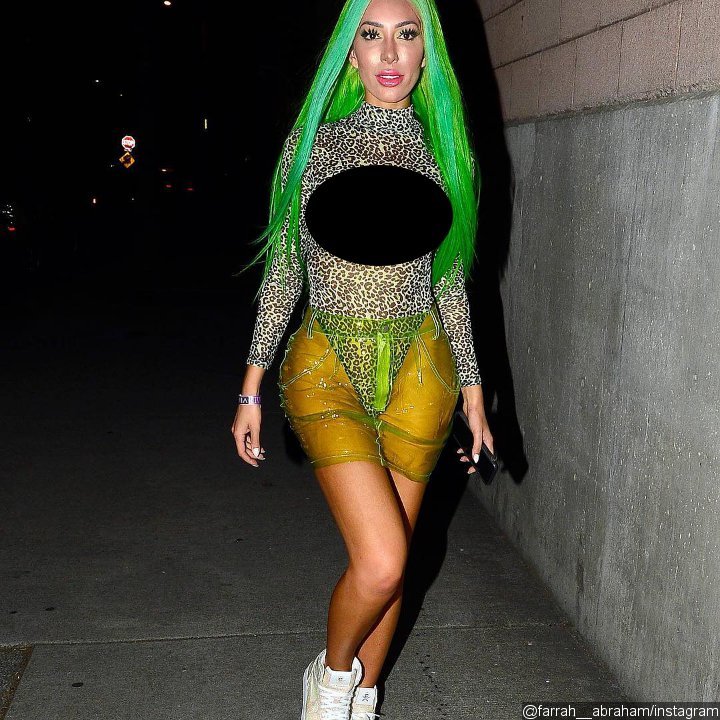 Farrah Abraham paired the racy top with a sheer skirt.
Despite her effort to stun people with her fashion, people were apparently less than thrilled to see it. While one person compared her to a "cockroach," one other predicted that she would "hit rock bottom" as s/he believed that Farrah "has such low self esteem she has to have the positive feedback." Another agreed with the latter's comment, suggesting Farrah to go to a mental health facility to get better.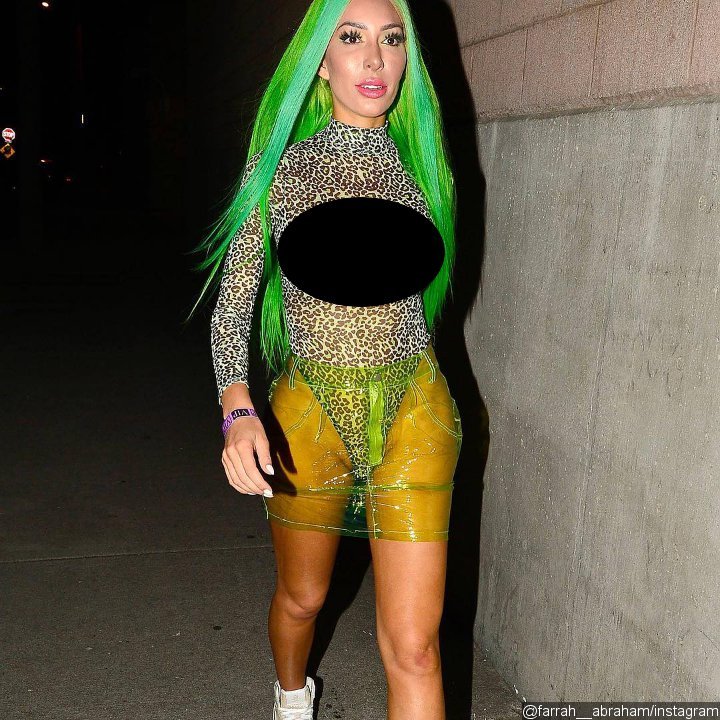 Farrah Abraham completed the look with a green wig and a silver bracelet.
Some others, meanwhile, reminded Farrah that she has a daughter. Sophia Abraham, and that she should a good example for the little girl. "I feel bad for your daughter," one individual said. "Shame on you is not an example to give to your daughter!" someone snarked. Sophia herself left several heart emojis in the comment section.
Sophia is Farrah's daughter with late boyfriend Derek Underwood, who died in a car accident while she was pregnant with the little girl. Her story was featured on "16 and Pregnant" in 2009.