Latest
Floyd Mayweather, Jr.'s Bodyguard Beats Up Fan Calling Athlete 'D**k' for Rejecting Photo Request
By
|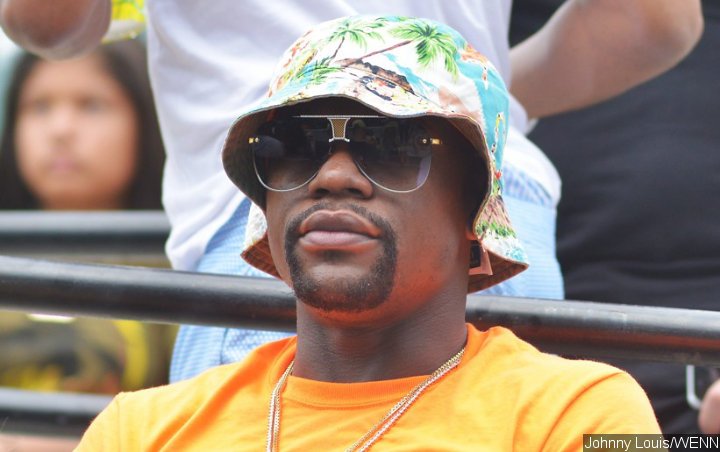 According to the victim, whose name is Juan Calderon, one of the bodyguards who notices him throwing insults at the former boxer punches him three to five times.
AceShowbiz –
Fans of Floyd Mayweather, Jr. may need to think twice before asking the former professional boxer to take a picture together with them. On Thanksgiving eve, one of his bodyguards beat up a fan who acted unruly after he rejected his request for a photo in a Las Vegas mall.
TMZ reported that Floyd, his girlfriend and several members of his crew were exiting the House of Hoops store when a kiosk operator named Juan Calderon proceeded to ask the athlete for a photo. But rather than accepting his offer, it's said that Floyd rejected it in what the employee called a disrespectful way. Feeling offended, Juan ended up telling the group that they were "acting like d**ks."
Being told that apparently triggered one member of the group who then confronted him about it. He tried to smooth things over with Juan, but he refused to shake hands with the entourage. Instead, he mentioned to him that Floyd needed to take photos with his fans. The group then tried to move on, but because Juan was still steering and hurling insults, a bodyguard who noticed that couldn't just stay still and reportedly punched him three to five times, as seen in the video obtained by TMZ.
Juan told the publication that Floyd watched him get attacked and did nothing.
Following the beating, Juan claimed that he went to the hospital to get a CT scan, which revealed that he had no brain injury. He also filed a police report and authorities arrived at the mall around 9:30 P.M. However, a source to Floyd insisted to TMZ that Juan was the one who instigated the fight.
Should Juan really look for a fight, Floyd is definitely someone that he doesn't want to mess with. The athlete has never lost and won multiple championships in his career. Even though he's now retired, he recently hinted that he might be "coming out of retirement" next year, though the boxing ring is not the one he goes to. Posting an Instagram post of him and Dana White, he wrote, "Stay tune guys Money Max x UFC Something Big is about to be announced."