Internet
Fortnite Streamer Raises $611,000 For St. Judeand#039;s Childrenand#039;s Research Hospital In 24 Hours
Fortnite Streamer Raises $611,000 For St. Jude's Children's Research Hospital In 24 Hours
January 5, 2019

One of Fortnite's most popular gamers Benjamin "DrLupo" Lupo raised more than $611,000 for St. Jude's Children's Hospital during a 24-hour livestream.

The celebrity streamer raised more than $1.3 million for the charity in 2018.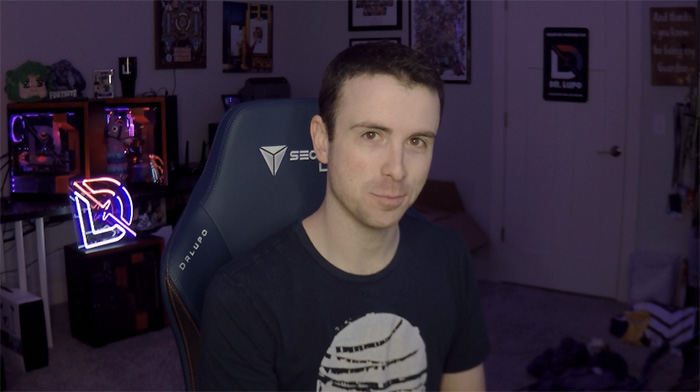 Benjamin Lupo

DrLupo currently has more than 2.8 million followers on Twitch.

Fans who donated money during his #buildagainstcancer 24-hour livestream on Twitch were rewarded with making Fortnite choices for Lupo as he played. These incentives helped bring in $611,000 from gamers in 85 different countries.

Thank you for being part of something bigger than yourself. Love like this makes the world go round. #BuildAgainstCancer

This is why I stream. 💜❤️


— DrLupo (@DrLupo) December 23, 2018

"Giving back has been a huge part of who I am on Twitch ever since I started streaming," Lupo said. "Any opportunity I have to promote helping the greater good is something that I enjoy being a part of."

St. Jude Children's Research Hospital, founded in 1962, is a pediatric treatment and research facility focused on children's diseases, particularly leukemia and other cancers. The hospital costs about $2.4 million a day to run, and there is no cost to the patient to be treated.

"To raise $1 million for the kids of St. Jude in just one year is an incredible milestone and makes him a leader among his gaming peers," said Richard Shadyac Jr., president and CEO of St. Jude's fundraising organization. "By helping pioneer this innovative way of fundraising, he and his community are leading the charge for the future of fundraising by helping St. Jude continue to fight childhood cancer and other life-threatening diseases."

"One of the best parts of being a streamer is seeing communities of people form, and working with those communities to help benefit others and leave a legacy of positivity," Lupo said.
Please consider making a donation to Sunny Skyz and help our mission to make the world a better place.