Latest
Gervonta Davis Threatens Fan for Asking About Attorney
By
|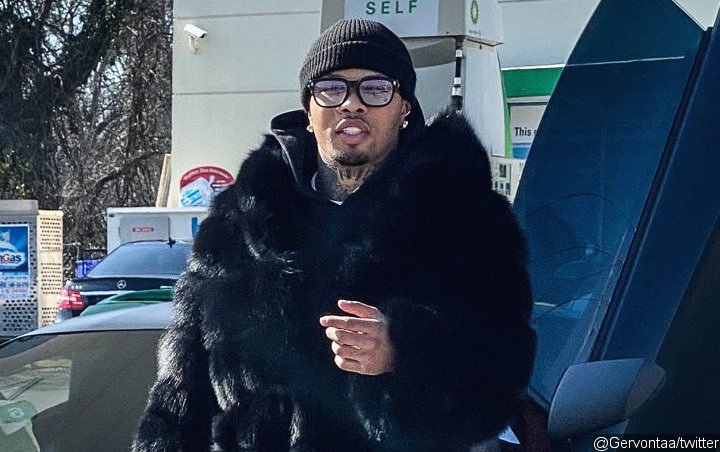 The WBA lightweight champion isn't having it after one of his Twitter followers asks him on the site, 'What attorney u using for dem domestic charges bro ?'
AceShowbiz –
Gervonta Davis wants people to know that he doesn't like being asked anything related to his recent legal issue. The professional boxer was recently asked about the lawyer he hired for his case, but he didn't take the question well and ended up threatening the questioner instead.
The said person asked the question on Thursday, February 13, "What attorney u using for dem domestic charges bro ?" Gervonta was clearly offended with the question since he replied with, "Relax before you be in ya bio with the rest of ya homies."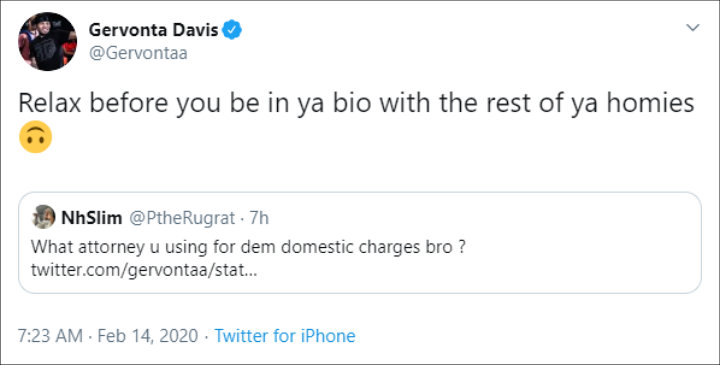 Gervonta Davis threatened one of his followers.
The user was apparently baffled by the response he got from the athlete as saying, "Stg bro I was NOT playin why he go so hard on me." The user then joked, "Y'all I will fight Gervonta Davis for 100 bands no cap long as ion die ion give af."
Gervonta turned himself in earlier this month after he was captured on camera manhandling his baby mama Andretta while attending a charity basketball game in Miami for Super Bowl weekend. The current WBA lightweight champion was seen grabbing the mother of his child by the collar and hauling her off the chair before forcefully dragging her out with two men following him.
Words on the street were, Gervonta was drunk and he slapped her backstage, after seeing her getting chummy with Floyd Mayweather, Jr. Even though the boxer denied the accusation, police pointed out that his action in the video surveillance was "consistent with a strike to the face where the victim sustained injuries to her lip and left jaw." The authorities also noted that photos of her injuries were consistent "with a strike to the face."
Gervonta was later charged with simple battery domestic violence and was released on a $1,500 cash bond.
Next article


'Marriage Boot Camp': Michel'le Shockingly Claims Joseline Hernandez Is Her BF's Type