Latest
Gilbert Arenas Apologizes for Past Racist Remarks About Lupita Nyong'o: I Attacked Our Own Queen
By
|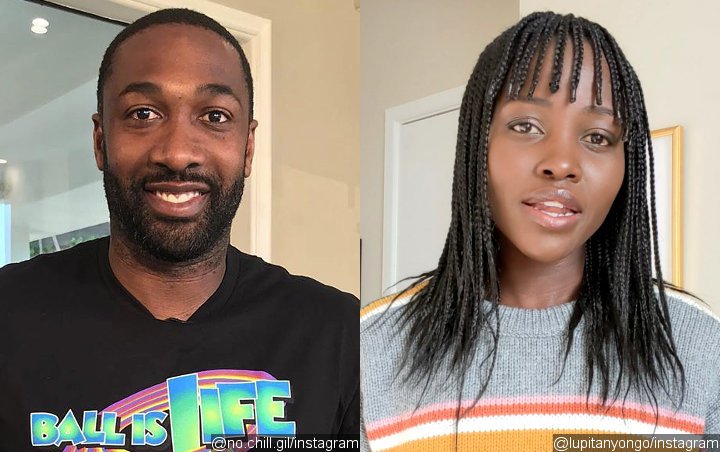 The former NBA star labels himself an 'idiot' for attacking one of his own race, the 'Black Panther' star, in his rant about dark skinned women a few years ago.
AceShowbiz –
Gilbert Arenas has confessed to his past sin in the wake of the Black Lives Matter movement. Owning up to his past racist remarks, the former professional basketball player has publicly apologized to Lupita Nyong'o for colorist comments he made about her a few years ago.
Before someone else calls him out for his racist past, the ex-NBA star attempted to right the wrong by coming clean about his own mistake. "We cant come together as a race until the idiots of the race right their wrong," so her posted on his Instagram Stories on Monday, June 15, along with a photo of the "Black Panther" star.
Calling himself an "idiot" for his "coon behavior," he extended his apology to the Oscar-winning actress. "My name is Gil Arenas and I was an Idiot for attacking one of our queens for no reason @lupitanyongo," he added, "(I am truly sorry for my coon behavior)."
Back in 2017, Gilbert questioned how dark is too dark to be considered beautiful under a post by Pan Africanist Rashidi Kweli that read, "Dear Black Girl: You don't have to be mixed to be beautiful." Disagreeing with the said essay, he mentioned some brown skinned women like Keisha Knight Pulliam, Gabrielle Union and Serena Williams, but said that Lupita was only cute when the lights are off.
"How black are we talking??? Not to be funny can u name a beautiful black women on the outside … not brown skin … like tyrese black … top 50 most beautiful women off [sic] all time … the darkest women they have is (keshia knight pulliam aka rudy) (gab)) union) (taral hicks) (serena williams)," he wrote, before adding, "when u say african features black then u have (#1 lupita nyong'o) and she's cute when the lights are off second is (ajuma nasenyana) sorry but ewww so the black beautiful women u try to boost up is technically light skinned or brown skinned."
An Instagram user later tagged him in a post of the Kenyan-Mexican actress/author on a beach in Mexico and trolled him as writing, "@no.chill.gil hey looks it's the black girl you said that looks better in the dar[k]." Not showing remorse, the 38-year-old then doubled down on his racist remarks as he responded, "@wg_bombshell_ everybody saying her(skin) looks beautiful how about her face tho?? Lights off."
Lupita has not responded to Gilbert's apology.
Next article


'AGT' Recap: An Amazing Dancing Crew Earns Simon Cowell's Golden Buzzer