Internet
Grateful Mom Donates 120 Dresses To High School For Senior Ball
Grateful Mom Donates 120 Dresses To High School For Senior Ball
July 9, 2019

A grateful mother in New Zealand has donated 120 dresses to her son's high school to show her appreciation for the students and staff.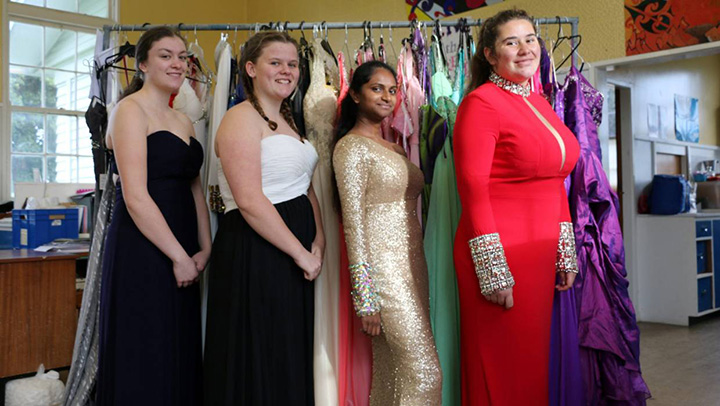 Credit: Catherine Groenestein / Stuff

Helen Burley, her husband, and son, Dan, move to Taranaki from Auckland three years ago. Dan had been struggling at school in Auckland but everything changed when he started attending Opunake High School in Taranaki.

"My son had been at a decile 10 school up there with 3500 boys and the teachers didn't even know his name," she said.

"He was constantly bullied and made to feel like a real failure. I was really worried."

But Dan had blossomed since joining Opunake High School, she said, discovering a passion for engineering and math. He's been accepted into three different universities.

Helen wanted to find a way to show her appreciation, and the school's ball coming up in August gave her an idea.

The dresses, all brand new, came from when she owned a dress shop in Auckland.

"I thought, I could give them to the girls in Year 13. But then I couldn't just give them dresses, they need to have their hair and makeup done too," Helen told Stuff.

So, she also arranged for hairdressers and make-up artists to spend all of Saturday on August 10 preparing the seniors for the ball.
Please consider making a donation to Sunny Skyz and help our mission to make the world a better place.