Internet
Hawaii Fishermen Donate 220 Pounds Of Tuna To Local Hospitals
Hawaii Fishermen Donate 220 Pounds Of Tuna To Local Hospitals
June 3, 2020

A small group of fishermen in Hawaii caught two yellowfin tuna — totaling 220 pounds — and donated it all to local hospitals.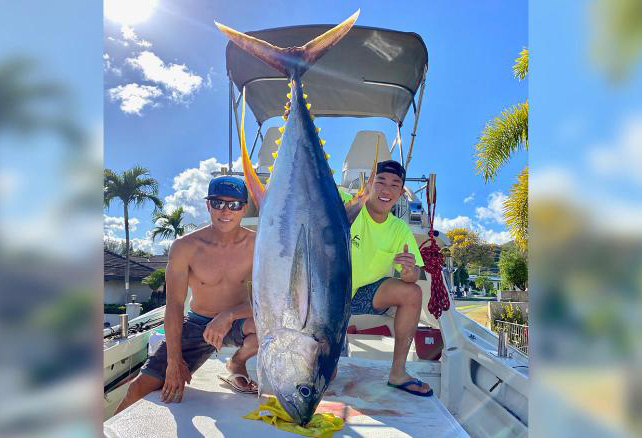 Credit: Red Sea Ocean Adventures

The tuna was sent to a seafood distributor who cleaned, cooked, and prepared the tuna into more than 300 poke bowls, which were then delivered to Honolulu's Straub Medical Center and The Queen's Medical Center.

One of the fishermen was Kyle Nakamoto, who says his team was inspired to do good for their community after witnessing another local fisherman, 104-year-old Setsuo Todoroki, regularly catch fish he then donated to strangers in need.

"It was an amazing opportunity. Giving away two whole yellowfin tuna is a really big thing, this is top of the line, grade-A tuna," Nakamoto told CNN. "We just wanted to do something for the workers at our local hospitals to thank them for everything they are doing for us."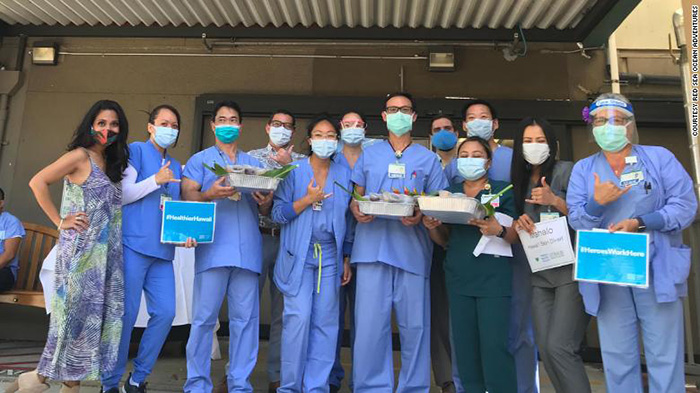 Credit: Red Sea Ocean Adventures

The medical professionals who received the donation were touched by the gesture.

"We know our restaurants, Monarch Seafood, commercial fishermen, they've all been hit by this," said Christy Passion, registered nurse at Queen's Medical Center, to Hawaii News Now. "So for them to take time out of their day, their troubles, it's so humbling and we're so grateful."

"We are so grateful for all the donations we have received for our health care workers," said Straub Medical Center chief operating officer Travis Clegg. "This particular donation of fresh ahi was especially thoughtful, and we appreciate the hard work and effort that went into catching it and preparing such a wonderful meal for our teams."
Please consider making a donation to Sunny Skyz and help our mission to make the world a better place.