Internet
Hero Bus Driver Saves Elderly Woman From Attacker
Hero Bus Driver Saves Elderly Woman From Attacker
June 12, 2020

A brave bus driver saved an elderly woman from a person trying to rob her on the street in Miskolc, Hungary.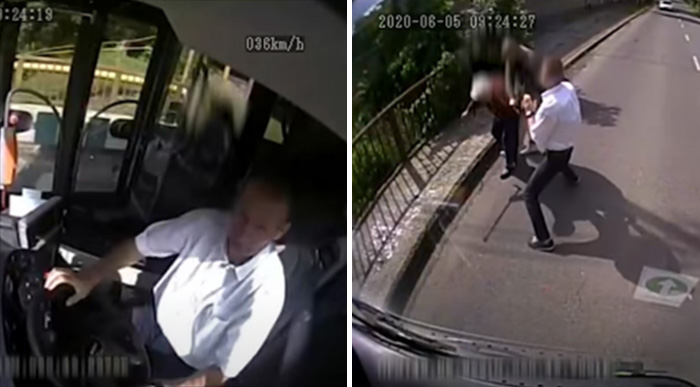 The bus driver was near Újgyőr market when he noticed a man attacking an elderly woman in an attempt to steal her bag.

The driver, a former soldier who served in Iraq, immediately stopped the bus and rushed to her aid.

After chasing away the thief, he escorted the woman onto the bus and continued his route.

Local police have identified and arrested the man involved in the attempted robbery.

Watch the video below.
Please consider making a donation to Sunny Skyz and help our mission to make the world a better place.