Internet
High School Football Player Prays For Opponent Whose Mom Is Battling Cancer
High School Football Player Prays For Opponent Whose Mom Is Battling Cancer
November 6, 2019

A photo of two high school football players in Texas praying together after the game is touching hearts across the country.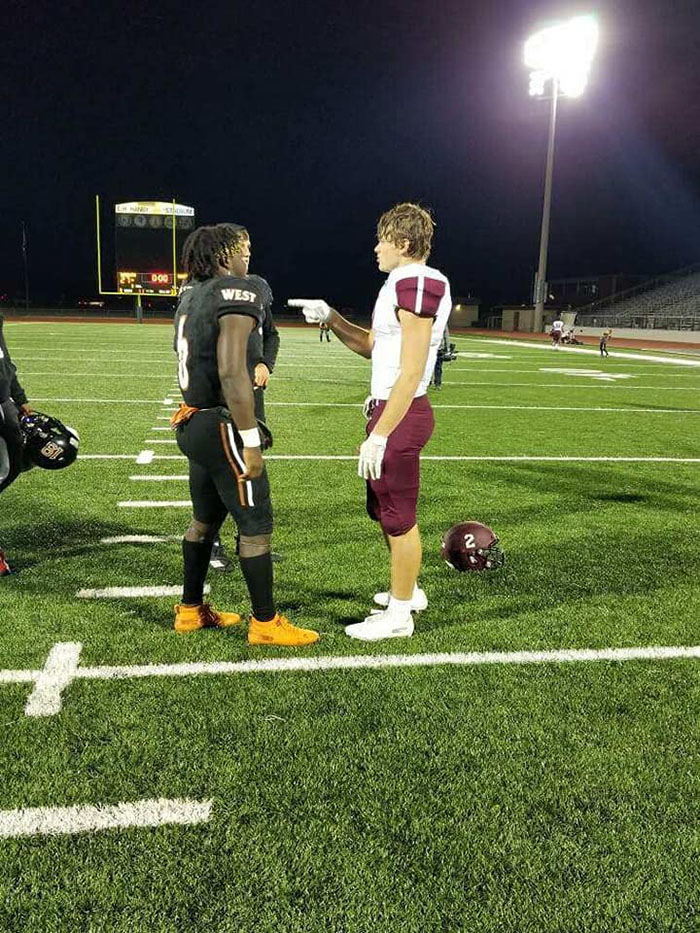 Credit: Takka Jordan

Gage Smith approached opponent Ty Jordan, whose mother is battling cancer.

"I heard about your mother I'm sorry and I wanna pray with you," Smith said to Jordan.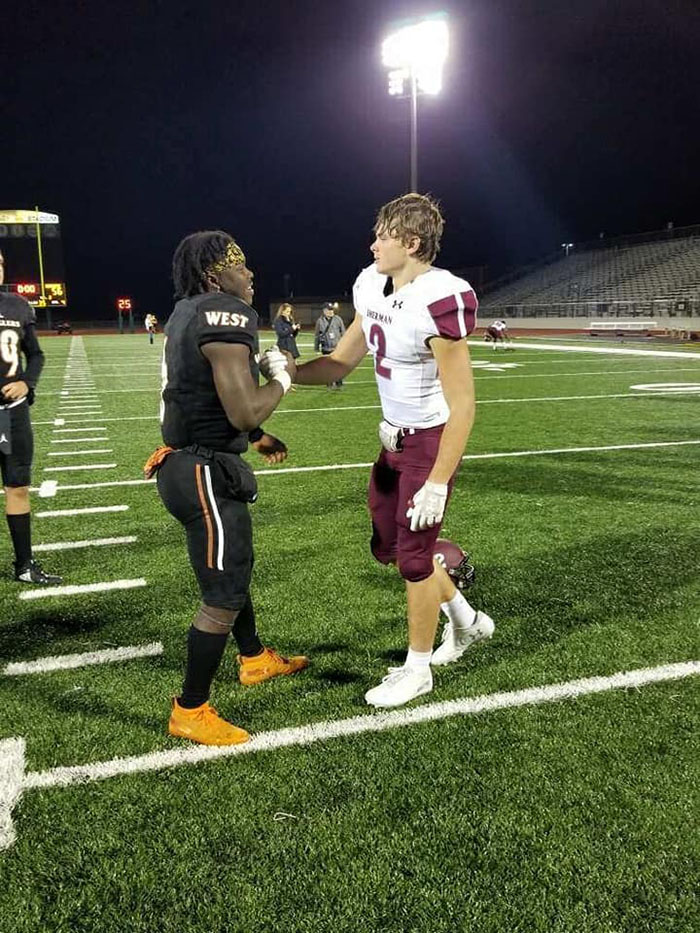 Credit: Takka Jordan

Then the two took a knee together and prayed.

"I just had a moment with him praying over him, his mom, and his family," Smith told KXII-TV.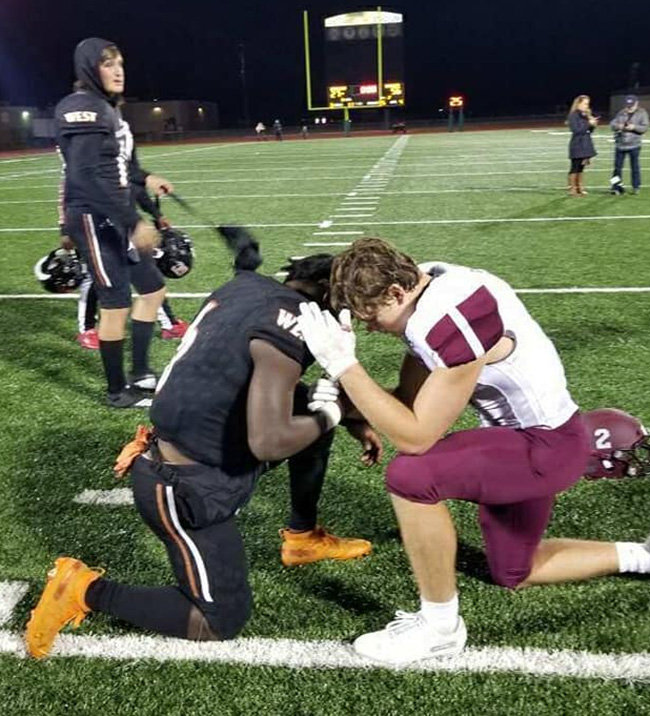 Credit: Takka Jordan

The high school senior said at that moment he was not thinking about the score, he just wanted to show compassion.

"When you're playing the game, you're playing to win, and the other team is the enemy. But afterward, you still have respect for the other opponent," Smith said. "Football brings people together in so many different ways, and that was just one example of it that night."
Please consider making a donation to Sunny Skyz and help our mission to make the world a better place.