Internet
Hockey Player Revives Teammate Who Didnand#039;t Have A Pulse For 5 Minutes
Hockey Player Revives Teammate Who Didn't Have A Pulse For 5 Minutes
February 11, 2019

Jib Street has been playing hockey his entire life, but his life nearly ended during a pickup hockey game in Pineville, North Carolina.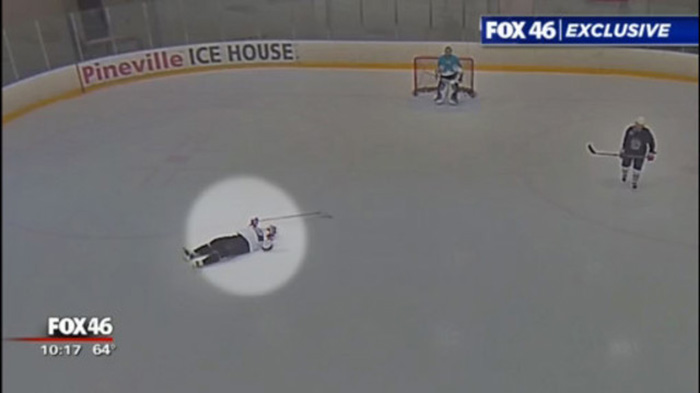 Credit: FOX 46

Street suddenly dropped to the ice after he went into cardiac arrest. He didn't have a pulse for more than five minutes.

But, as luck would have it, a fellow player was an emergency room doctor.

"When I did see the video a couple of days ago, it is difficult to watch yourself go down and lie motionless on the ice. The gratitude comes from how fast this guy responded — that's the miracle. I'm skating with an emergency room doctor," Street told FOX 46.

Dr. Craig Bryant, whom Street calls his "guardian angel," and other teammates quickly jumped into action to save his life.

Street made a full recovery and gave Bryant one of his most prized possessions, a hockey jersey signed by Wayne Gretzky.

"Oh my gosh, look at this. That is amazing. Signed by Wayne Gretzky," Bryant said. "I love you, man. Thank you so much."

Watch the video below.
Please consider making a donation to Sunny Skyz and help our mission to make the world a better place.