Internet
Idaho Firefighters Spent Their Day Shoveling Snow For Strangers
Idaho Firefighters Spent Their Day Shoveling Snow For Strangers
February 10, 2020

A surveillance camera on an Idaho Falls home captured firefighters performing acts of kindness after a snow storm.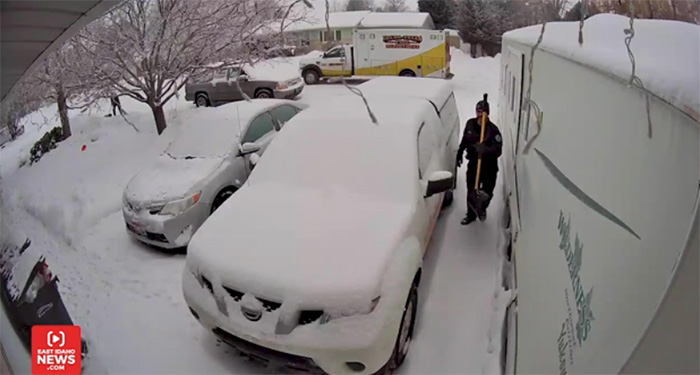 Credit: EastIdahoNews.com

The video shows an Idaho Falls ambulance parked on the street with several firefighters shoveling snow off driveways and sidewalks.

One resident was amazed at what he witnessed and sent the footage to EastIdahoNews.com.

"I actually thought my wife was the one that did it and she thought I did it," Eric Nelson said. "We didn't realize until I thanked her for it later that night and she said she thought it was me. Totally surprised."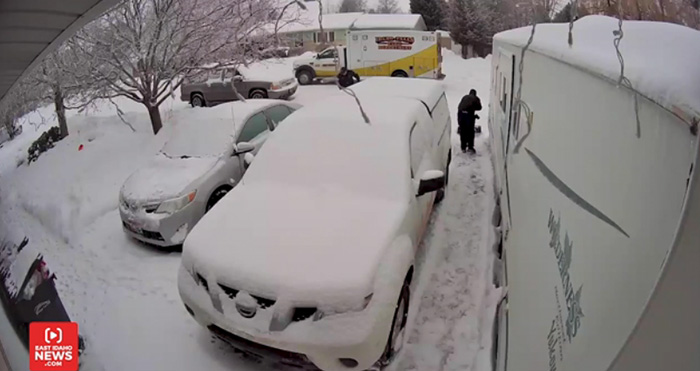 Credit: EastIdahoNews.com

Idaho Falls Fire Department spokeswoman Kerry Hammon says she had no idea that firefighters with the department were doing this but isn't surprised.

"They are always doing stuff like that," Hammon said.

Nelson said he's thankful the firefighters, who already perform an important job in the community, would take the time to serve him.
Please consider making a donation to Sunny Skyz and help our mission to make the world a better place.