Latest
Idina Menzel Wants John Travolta to Induct Her Into Hollywood Walk of Fame: 'He Owes Me'
By
|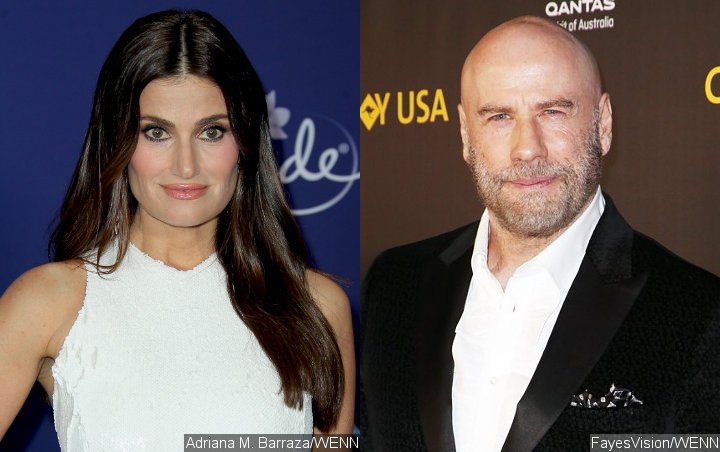 The 'Let It Go' hitmaker and her 'Frozen' co-star Kristen Bell are set to be honored with stars on the famous sidewalk on November 19, just a day before the premiere of the Disney movie's sequel.
AceShowbiz –
Idina Menzel is considering "calling in a favour" and asking John Travolta to induct her into the Hollywood Walk of Fame later this month.
The actress and singer and her "Frozen (2013)" co-star Kristen Bell will both unveil stars on the sidewalk on the same day, and Idina admits she has considered giving Travolta another chance to pronounce her name correctly after he butchered it while introducing her at the 2014 Oscars, calling Menzel 'Adele Dazeem'.
She reveals John apologised for his flub and asked her to call if she ever needed a celebrity favour – and she thinks she might have the right occasion.
During an appearance on "Jimmy Kimmel Live!" on Thursday, November 07, Idina confessed she didn't know who would be speaking at her unveiling ceremony, adding, "I don't have a lot of celebrity friends that are close friends that I feel like bothering. I started to get really desperate and I said to my publicist, 'You know, John Travolta owes me a favour'."
"I never called in that favour. He apologised to me years ago and was like, 'Anything you need…' and I never called it in."
But she's not convinced the "Grease" star would be the right choice for her latest honour: "He doesn't even know my name," she joked to Jimmy Kimmel. "How does he know what I did to get here?"
Next article


John Legend Defends His 'Baby, It's Cold Outside' Makeover After Backlash