Latest
Jenelle Evans' Ex Nathan Griffith Appears to Shade Her After Son Kaiser's Removal From Her Home
By
|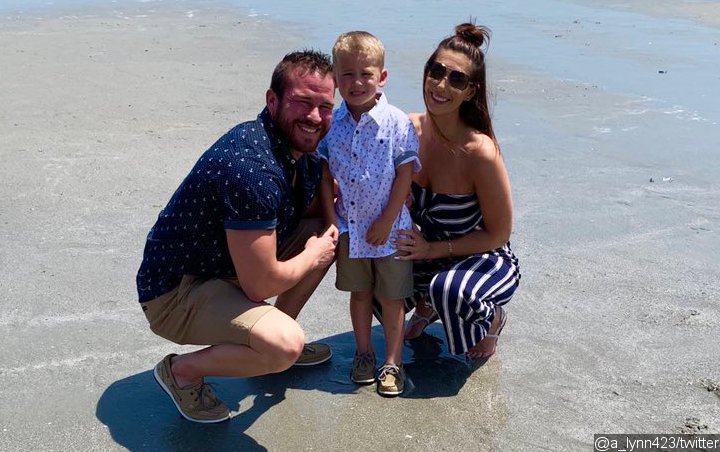 The former model brags about his girlfriend Ashley's nurturing quality as the four-year-old boy looks happy while under the care of Nathan after Jenelle's husband David Eason killed their dog.
AceShowbiz –
Is Jenelle Evans' former boyfriend Nathan Griffith taking aim at her amid her custody battle? The father of the reality TV star's son Kaiser recently took to Twitter to show that their 4-year-old boy is doing fine while under his care.
On Sunday, May 19, Nathan posted a video of Kaiser blowing a kiss to the camera alongside his girlfriend Ashley while they were in a car. The little boy looked happy, flashing a smile while being strapped on a car seat.
Nathan bragged about Ashley's nurturing quality in the caption, writing, "About the cutest thing EVER!!! I love @a_lynn423 and how she treats Kaiser so good. He loves his Ashley. #smile #teamGriffith." Ashley reposted the video on her own account and captioned it, "And I love my Kaiser."
Nathan also shared a collage of photos featuring his son. In one image, he and Ashley showed their T-shirts that read "Team Griffith" on the back while holding Kaiser in the air. The 31-year-old also spent time with his boy in the swimming pool as seen in another snap.
"Thought I might share a few. #teamGriffith #soontobe #putaringonit #damsel #Gentlemen," he wrote in the caption, hinting at an upcoming wedding to his girlfriend Ashley.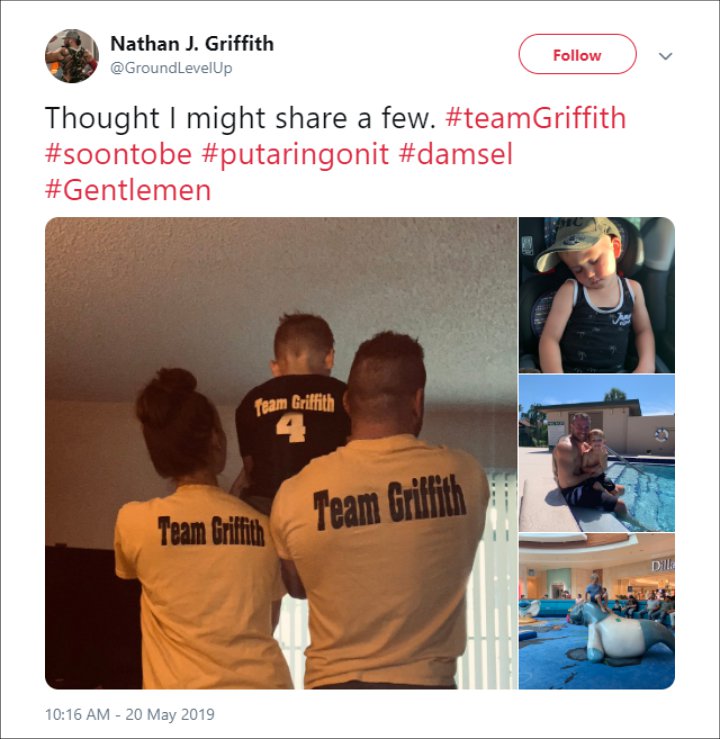 Nathan Griffith shares photos of his and Jenelle Evans' son Kaiser while under his care.
Kaiser is currently living with his father and grandmother Doris after Doris took him away from Jenelle's North Carolina home on May 10. It came after Jenelle's husband David Eason shot and killed the family dog Nugget.
The former "Teen Mom 2" star confirmed to Us Weekly, "Kaiser was taken away Friday without my consent, before Mother's Day, and I have been in touch with my lawyer pertaining this matter. Kaiser was taken from his daycare by his grandmother [Nathan Griffith's mother, Doris] with no notice or call to me. CPS told Doris to take Kaiser without my consent and still have no legal paperwork signed by the judge stating my kids are taken from me."