Latest
JWoww and Pauly D Find Their Dating Rumors 'Comical'
By
|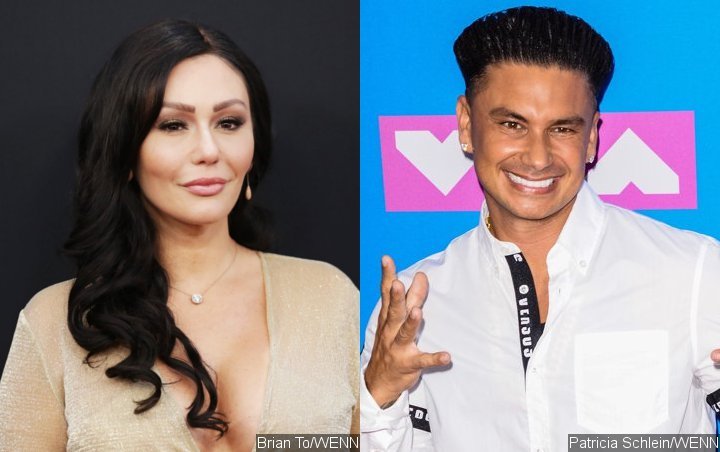 People are romantically linking the 'Jersey Shore' stars to each other again after Pauly D threw a birthday party for JWoww as she's going through divorce with Roger Mathews.
AceShowbiz –
Does old flame spark again between JWoww and DJ Pauly D? The two reality TV stars, who used to hook up during the filming of season 1 of their MTV show "Jersey Shore", are rumored to be dating again after Pauly D threw his friend and co-star a birthday party earlier this month.
The two reality TV stars may have not addressed the rumors directly, but a source close to JWoww has debunked the reports. "JWoww and Pauly D find it comical that a story came out about them dating. They are both laughing over the fact that people are romantically linking them together again," the source tells HollywoodLife.com.
Claiming that "there's absolutely no truth to any of it," the source insists that the two "love each other dearly as friends, but that's it."
Another source allegedly close to Pauly D echoes the statement, saying, "There's nothing going on and they're just friends." The so-called insider adds, "JWoww and Pauly have nothing but love for one another and are very dear friends and would do anything for one another. However, Jenni isn't thinking about dating right now, nor would she look at Pauly like that."
"She's so focused on her skincare line Naturally Woww and her kids," the source continues of JWoww, whose real name is Jennifer Lynn Farley. Meanwhile, Pauly a.k.a. Paul D. DelVecchio Jr. "is getting ready to do a dating show with BFF Vinny (Guadagnino), too," according to the source.
The dating rumors spark as JWoww is going through divorce with her estranged husband Roger Mathews. They split in September 2018 after almost three years of marriage. They have two children, 4-year-old daughter Meilani and 2-year-old son Greyson.
JWoww gave a shout out to Pauly D on Instagram after the latter threw a surprise belated 33rd birthday party for her on March 10 in Atlantic City. "I am still in shock I feel so special," she wrote in the caption of her post. "Shout out to @illuminationpr and @djpaulyd for the ultimate surprise party & @harrahsresort #martoranosac for making it such a great night and everyone for coming."