Latest
Kanye West Pays Kim Kardashian $1M and Makes Her Yeezy Owner for Not Modeling for Rival Brand
By
|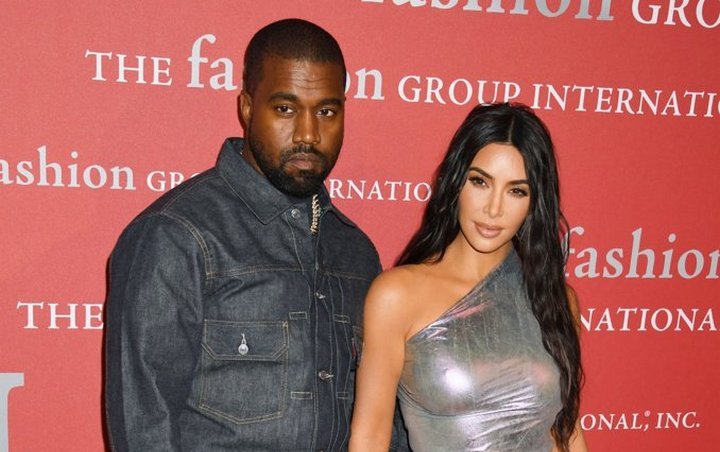 Kanye is grateful for Kim for rejecting an offer to promote a rival fashion brand without his asking and gives his wife a big surprise on Mother's Day.
AceShowbiz –
Kanye West paid his wife Kim Kardashian $1 million to not model for a rival fast fashion brand that copied his Yeezy designs.
The reality TV star was offered the extortionate amount to post a snap of herself on Instagram wearing garments from the outlet, which she did not name, but turned down the money "out of respect" for her husband.
"So there was a fast-fashion brand, a few of them, and they would knock off Yeezy all the time, his colour palette, designs. So this fast-fashion brand offered me a million dollars for an Instagram post," Kim said at The New York Times' DealBook Conference in New York on Wednesday, November 6. "And I thought, 'Okay, well that's easy' – just to wear clothes that I could pick, anything that I wanted, it's a quick post – and when I told him about it he asked me not to do it and said out of respect, I don't think that we should be giving them everything, they copy everything."
"I completely understood why he said no. I gladly said no," she added.
However, when it came to Mother's Day, the rapper and fashion mogul gave his wife a check for $1 million, alongside a note which read, "Thank you for not posting for the other brand," and a contract to be an owner in Yeezy.
She joked: "So there is power in saying no sometimes."
Kim also called the 42-year-old, "my ghost stylist and my ghost creative director," for helping her dramatically evolve her personal style since they met in 2012.
The couple wed in 2014.