Latest
Karl Cook Helps Wife Kaley Cuoco Style Her Hair After Shoulder Surgery
By
|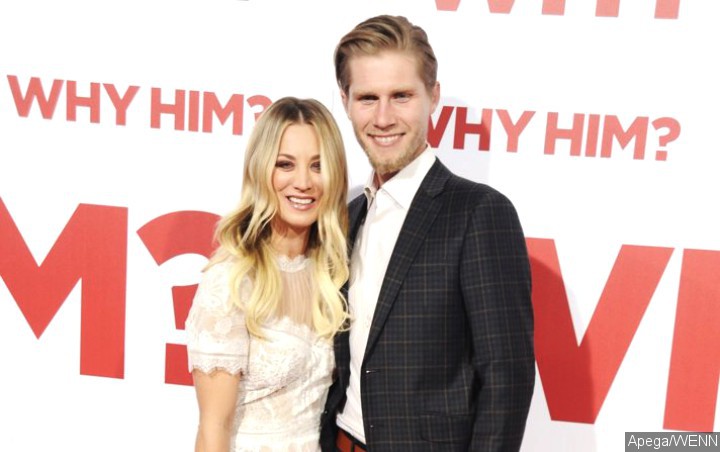 The 'Charmed' actress takes to social media to document her husband's burgeoning styling skills, showing him work her hair into an updo.
AceShowbiz –
Kaley Cuoco's new husband Karl Cook has turned hairstylist to help the actress out after undergoing shoulder surgery.

"The Big Bang Theory" star captured the sweet gesture in a post on her Instagram account, where she shared video footage of the professional equestrian caring for her after her operation.
"All I'm asking for is a top-knot ponytail… No, I want a top-knot bun, please don't mess this up," Cuoco told Cook in the clip, posted on Thursday, July 5.

On Friday, July 6, Cuoco further documented Cook's burgeoning styling skills, showing him work her hair into an updo.

"I'm pretty much a professional stylist now," he quipped to his new wife in one of the videos.
Kaley Cuoco's New Husband Karl Cook Does Her Hair After Shoulder Surgery https://t.co/tXSsPY9DzUpic.twitter.com/SXlM7zEmKc

— VIPortal INC (@VIPortalINC) July 6, 2018
The pair wed on June 30 at a horse stable in California, after dating for two years.

Earlier this week (begins July 2), the 32-year-old bride took to social media to tell fans she would be relaxing at home instead of jetting off on a honeymoon, after having the scheduled surgery.
"When your 'honeymoon' is shoulder surgery and your husband looks just as happy lol (laugh out loud)," she wrote as she posted a photo of Cook by her hospital bedside. "on the road to recovery – thank you for all the love and support!
She later assured her followers she is in good health: "For everyone asking, because everyone's been so sweet and worried about me, this is a planned surgery I've had for over a year," Cuoco explained on her Instagram Story on Friday. "I hurt it over a year ago, did not need immediate surgery. So, I brilliantly planned it five days after our wedding. Right, babe?"
"Just brilliant, hun," Cook responded.
Next article


Nicki Minaj and Ariana Grande Go Wet and Wild in Sultry 'Bed' Music Video