Latest
Keanu Reeves Reportedly Will Move In With Girlfriend Anytime Soon
By
|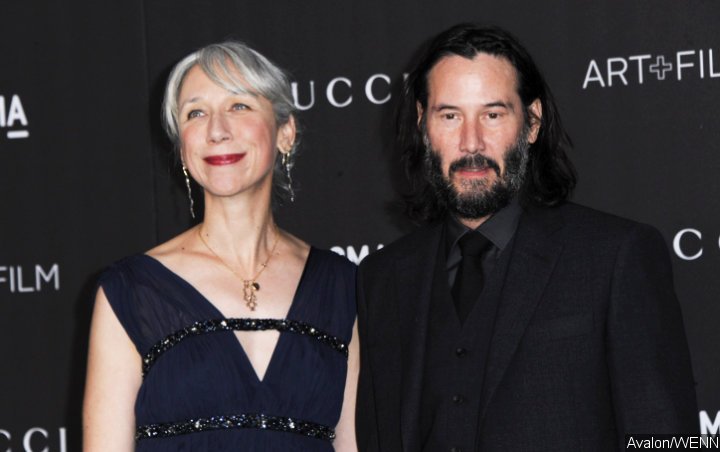 The 55-year-old 'John Wick' star and Alexandra previously made their red carpet debut when attending the LACMA Art + Film Gala presented by Gucci in Los Angeles earlier this month.
AceShowbiz –
Keanu Reeves and girlfriend Alexandra Grant are inseparable. According to a new report, the 55-year-old actor has been spending a lot of time at his girlfriend's home. It is further noted that the couple might even shack up soon.
"Keanu even has special remote access to the underground garage at her downtown loft building," a source reveals to In Touch Weekly. "He regularly visits at all times of the day and night and parks his Norton bike in the garage before taking the elevator directly to Alexandria's loft."
Judging by how often the "Matrix" star coming to his boo's house, the source believes that "it's only a matter of time before he moves in."
Keanu and Alexandra made their red carpet debut when attending the LACMA Art + Film Gala presented by Gucci in Los Angeles on Saturday, November 2. The lovebirds were all smiles and holding hands while posing together on the red carpet.
They stayed close to each other while walking past photographers and heading into the museum. The couple, however, has not made an official statement on their relationship.
For the outing, Keanu was dapper in a black suit, black shirt and black tie with workman boots for the event. His lady love looked elegant in a navy blue sleeveless dress with heels and bangle bracelets. She also wore a pair of dangle earrings and a necklace.
Their appearance sparked online chatter as people on Twitter mistook Alexandra for Helen Mirren due to her natural silver hair. "Did anyone else thought when they saw the image of Keanu Reeves with his new partner that she looked like Helen Mirren at first? XD," someone else added, "Regardless, I'm very happy for Keanu and hope him and Alexandra have a very loving relationship as they have known each other for a long time."
The actress then reacted to the mix-up during the premiere of her new movie "The Good Liar" in New York City. "I saw that. That was very flattering on me, you know, because she's obviously lovely," the 74-year-old Academy Award-winning actress told Entertainment Tonight.
Helen went on singing praise for Keanu. "I do know Keanu very well. He did a film with my husband and he is just the most adorable, lovely person," she said, referring to the 1997 horror thriller "The Devil's Advocate" which he starred in. "So she's a lucky girl and I'm sure that he's a lucky boy."