Latest
Kelly Clarkson Says Her Clean-Eating Diet Makes Her Wallet Lighter
By
|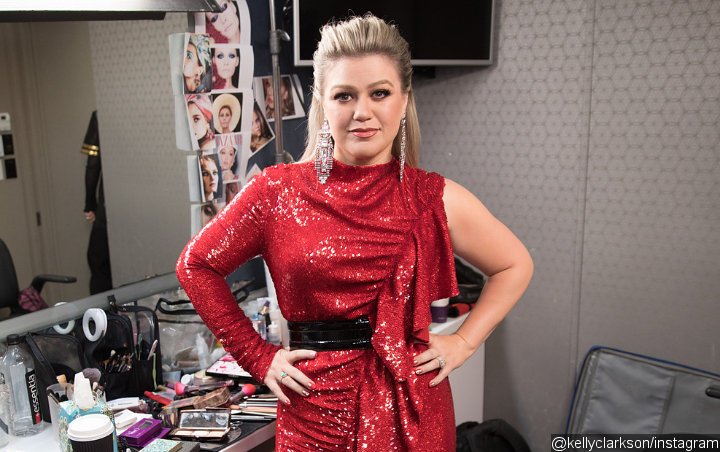 Saying that the ingredients for her diet meal are hard to find, the singer hopes 'the government would back humanity on this.'
AceShowbiz –
Singer Kelly Clarkson is feeling the impact of her clean-eating diet in more ways than one, because it's left a significant dent in her bank balance.
The Because of You hitmaker has been showing off a slimmer figure in recent weeks, but admitted it wasn't the result of a new exercise regimen, and was simply down to a few changes in her food plan to treat an autoimmune disease and thyroid condition.
');(playerPro=window.playerPro||[]).push(i);})();
"I'm not working out!," she laughed to Extra earlier this week (begs June 04). "I think people think I'm working out and I'm like, 'Don't think I'm going to come play some sport!'"
In a new chat on breakfast show Today, Kelly revealed she started swapping out ingredients in her diet after reading The Plant Paradox: The Hidden Dangers in 'Healthy' Foods That Cause Disease and Weight Gain by Dr. Steven Gundry, and she has since managed to minimise her need for prescription medication for her health issues.
"I don't really take medicine unless I absolutely need it," she said, explaining the meals she now eats aren't too different from what she has always enjoyed.
"Honestly, it's the same stuff you eat (everyday), I just use different ingredients," Kelly insisted. "Like, I still have cake…. Literally, I have everything the same as I did, even like, fried chicken, but I use cassava flour, tapioca (flour), almond flour, and I use non-hormone chicken…"
Kelly has so far lost 37 pounds (16.8 kilograms) thanks to her new lifestyle, but she isn't just noticing the difference in her figure – it's also made her wallet lighter, too.
"I'mma be real with you, it's really expensive to do!" she remarked.
Lamenting the lack of support from government agencies for regular families to buy more health-conscious foods, she added, "I'm like, I wish the government would back humanity on this, because it's really hard to find (affordable ingredients)…"
"I was poor growing up and there's no way my family could have afforded this," the star added, "and it helps out so much with health, just with autoimmune disease and stuff… and I'm 37 pounds lighter!"
Next article


Queen Elizabeth Is Recovering After Undergoing Cataract Surgery