Internet
Kenny Chesney Has 120 Employees Who Are Now Out Of A Job – And Heand#039;s Going To Pay Them For The Rest Of The Year Anyway
Kenny Chesney Has 120 Employees Who Are Now Out Of A Job – And He's Going To Pay Them For The Rest Of The Year Anyway
May 19, 2020

Country music superstar Kenny Chesney is postponing his 2020 Chillaxification Tour until next year, but despite the fact that he won't be hitting the road this year, he's still going to pay all of his employees.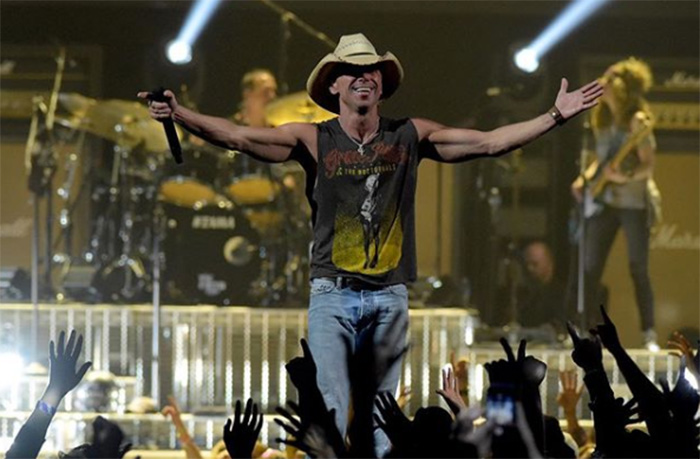 Kenny Chesney / Instagram

In an interview in the L.A. Times, Chesney talked about his new album and how the coronavirus has caused a lot of uncertainty about the future.

Regardless, his 120 employees are still getting paid.

"As we got into March and festivals started canceling — I saw the Stones move their stadium dates — I got really nervous, as anybody would be that employs as many people as I do," he said.

"I have 120 employees. Thank God I don't have to let anybody go this year. Now, if we don't play the next two or three years, it's really gonna change the dynamic of my life. And I'm not gonna lie — it's expensive."

Reporter: "What's it cost to keep everyone employed?"

Chesney: "I don't want to get into numbers. But it's a lot of money. A lot of money. The initial shock of it, I looked at the numbers and went, Oh my God, this is overwhelming. And, look, it's affecting my life — I'm not gonna say it's not. But I had to make a decision if I was gonna keep my lifestyle the way it was or if I'm gonna take care of my people."

But here's at least one fun moment from the interview. Kenny quietly did a show a couple of months ago, and you'll never guess where.

"I can't believe I'm telling you this, but I did a wedding in Florida at the beginning of March. And I don't play weddings. But it was worth it."

It wasn't a relative or close friend either.

"Nope. Just somebody that REALLY wanted me to play his daughter's wedding."

Read the full interview on L.A. Times.
Please consider making a donation to Sunny Skyz and help our mission to make the world a better place.