Latest
Kevin Hart 'Glad' to Be Out of Hospital After Car Crash, Asking His Camp to 'Downplay' Injuries
By
|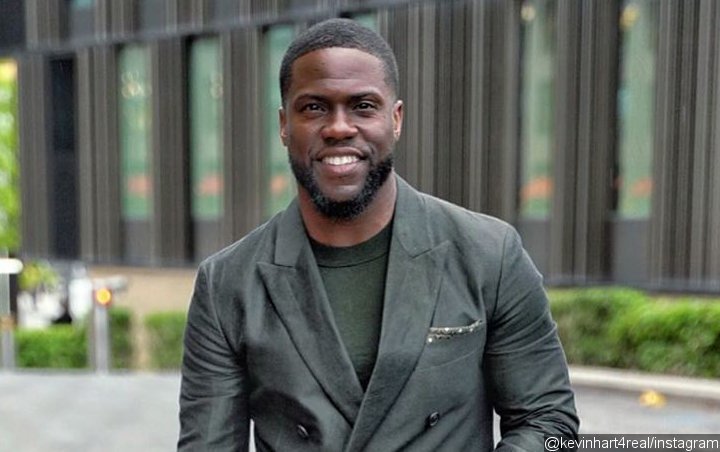 The 'Jumanji: Welcome to the Jungle' star is 'grateful to be alive' after the horrifying accident and reportedly doesn't want the public to know the seriousness of his injuries.
AceShowbiz –
Kevin Hart is out of the hospital ten days after he suffered from multiple spinal fractures in a car crash. The actor/comedian was released from the L.A. hospital, where he underwent a surgery to repair his fractured spine, on Wednesday, September 11, according to multiple outlets.
Sources tell TMZ that the 40-year-old star is "glad" to be discharged from the hospital. He reportedly has a positive attitude, saying, "I'm grateful to be alive" despite the terrible accident.
The "Ride Along" star, however, headed straight to an inpatient facility to get physical therapy. He will likely spend around a week at the live-in facility before returning home. The funnyman expects to return home "as soon as possible," where he can start outpatient care.
Another source tells Us Weekly that Kevin doesn't want the public to know the seriousness of his injuries. The "Jumanji: Welcome to the Jungle" actor asked his inner circle to "downplay the seriousness of his injuries because he has so many project commitments."
His "Jumanji" co-star Dwayne "The Rock" Johnson previously talked about Kevin's condition on "The Kelly Clarkson Show". "Everything is good, I spoke with Kevin, I actually refer to him as my son," he said, before joking, "And you know what? These things happen in life and thankfully he was strapped in nicely to his car seat. That's real love."
Kevin fractured his spine in three places, two of which were in the thoracic section of his spine and another was in the lumbar, during the horrific car crash on Sunday, September 1. He is considered lucky despite his serious injuries, because lumbar fractures can often result in at least difficulties walking, and at worst, partial paralysis of the arms or legs.
He is expected to make a full recovery, though "it's gonna be a long road back." He will reportedly require weeks if not months of physical rehabilitation.
His friend Jared Black, who drove Kevin's 1970 Plymouth Barracuda during the accident at the time, was also severely injured. Meanwhile, the second passenger, Jared's fiancee Rebecca Broxterman, suffered "minor" injuries.