Internet
Kid Sees Another Boy Playing Basketball With No Shoes, So He Gives Him A Pair
Kid Sees Another Boy Playing Basketball With No Shoes, So He Gives Him A Pair
December 30, 2019

A 10-year-old boy with a big heart made sure another boy never had to play basketball again without shoes.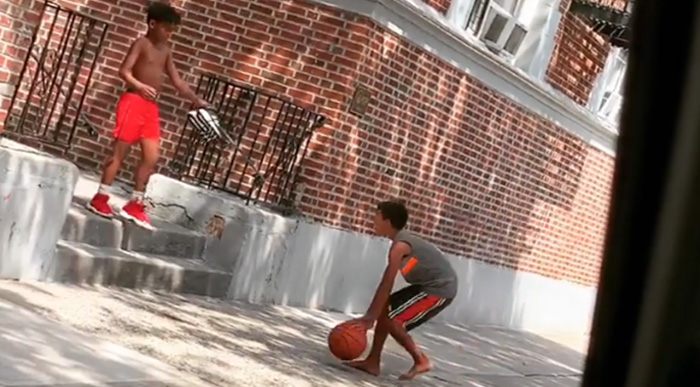 Credit: @e.man__

Ethan Emilo Guzman was driving in the car with his father when he noticed a boy playing basketball without shoes.

Ethan's father, Eman, pulled up to their apartment building when his son suddenly yelled "Stop!"

Ethan asked the boy why he was playing without shoes and the boy told him that's all he knows.

Eman explained on Instagram that the boy came to New York City just one day before, and when Ethan asked him why he was playing without shoes, he said, "that's how I play in the Dominican Republic, all my life with sandals or barefoot."

Ethan ran inside and brought the other kid a fresh pair of sneakers and socks.

"Ethan's broken Spanish responded with No! No! aqu No, ran upstairs went a got some new sneakers that was given to him and some new socks to match to give to him and the response was priceless, he ran upstairs full of joy to show his mother," Eman said.

Watch the precious moment below.


Please consider making a donation to Sunny Skyz and help our mission to make the world a better place.