Latest
Kylie Jenner Learns to Accept Her Stretch Marks, Calls Them 'Little Gift' From Daughter Stormi
By
|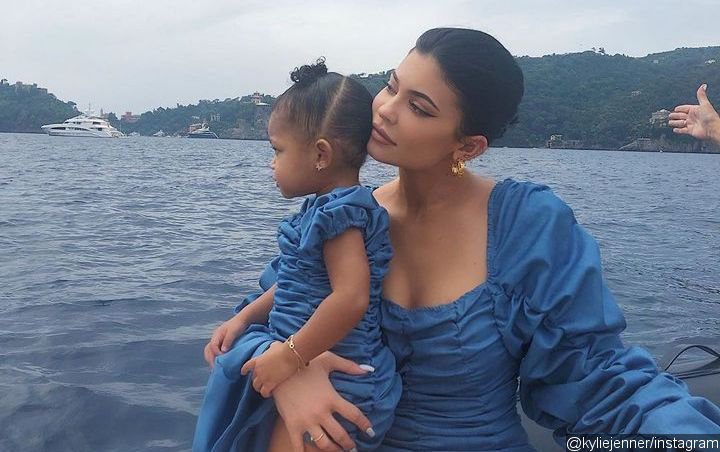 Young mom Kylie reveals to her online devotees that while she has 'snapped back' in shape, she still hasn't gotten rid of her stretch marks on her 'breasts, butt and thighs.'
AceShowbiz –
Kylie Jenner has learned to accept that her body was no longer the same after giving birth to her daughter Stormi Webster. In a Q&A on Instagram with her followers, the 22-year-old reality TV star said she was unbothered by the stretch marks on her body.
The world's youngest self-made billionaire revealed that she had the stretch marks on her "breasts, butt and thighs." The cosmetics mogul added, "I haven't gotten rid of them. Just accepted them as a little gift from Stormi. Lol."
While it was hard to get rid of the stretch marks, it was pretty easy for her to get back in shape. "I snapped back pretty fast but it was never the same and still isn't," she explained. "Once I accepted the change my confidence came back. It just takes time."
She also revealed her cravings, saying she ate "a lot of Eggos," which she "never cared for" before pregnancy. Asked about her favorite part of being pregnant, she said there was "nothing more special than feeling your baby move and grow."
As for the secret of getting 20-month-old Stormi to talk so well, the young mom told her fans, "I talk to her like an adult & explain everything to her!! Even when she was too young to talk. They are little sponges. Also flash cards!!"
When asked about any plan for baby No. 2, Kylie replied, "I can't wait to have more babies. But not ready just yet." If she really has another baby girl, she might call her Rose because it was another name she considered for Stormi. "I still love that name..," she wrote.